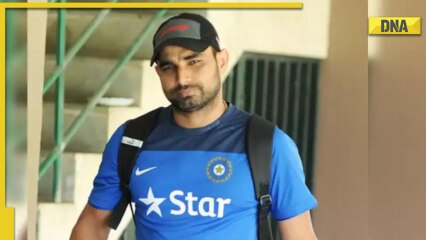 Just before Mohammed Shami was to make his comeback in India in T20Is, bad luck struck. The three-game series against Australia will be missed as he tested positive for Covid-19.
He was supposed to meet the selection in Mohali on Saturday, but he has been ruled out. The India-Australia series kicks off on September 20 in Mohali.
There isn't enough time for him to heal and join the team as India's short run with Australia ends on September 25. He will miss the series completely. He is expected to return for the T20 series against South Africa, which starts on September 28. However, that will depend on his recovery.
Shami will spend the next seven days in isolation at his home. He will not be eligible for selection again until he passes a necessary cardiovascular test after two Covid-19 tests came back negative.
Shami was included in the T20 World Cup squad on standby after a 10-month hiatus. The 6 T20Is against Australia and South Africa were crucial for him to get the rhythm back.
More to follow..
READ| 'Don't start with this nonsense, he can't open..': Gautam Gambhir on Virat Kohli's batting position in T20 World Cup