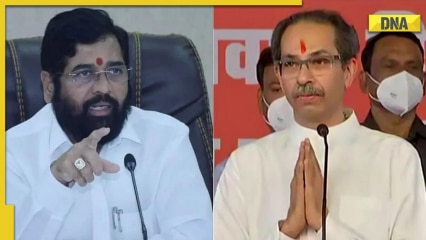 In a major blow to Eknath Shinde's faction, the Supreme Court on Thursday ordered the Election Commission not to rule on Eknath Shinde's faction's request to be recognized as the real Shiv Sena and provisionally grant the party's poll symbol. know.
"The bench is verbally asking the Election Commission of India not to take any hasty action on the Shinde group's claim for recognizing him as the real Shiv Sena party in the meantime. Bench notes that ECI has granted a reasonable reprieve may give to the Uddhav Group to submit their responses in view of the pending pending case in the Supreme Court," said CJI.
A bench composed of Chief Justice of India NV Ramana, Judge Krishna Murari and Judge Hima Kohli heard petitions filed by petitioners from the Eknath Shinde and Uddhav Thackeray factions of the Shiv Sena party regarding disqualification proceedings, the election of the chairman, the recognition of the party whip, the floor test for the Shinde government in the Maharashtra assembly, and proceedings initiated by the Election Commission of India at the request of the Shinde-led faction for their recognition as the 'real' Shiv Sena and their claim over the party's election symbol.
Yesterday, the highest court heard the preliminary arguments in the cases regarding the dispute between Thackeray and Shinde arising from the split within the party.
After hearing the senior attorneys for more than an hour for both sides, the court asked senior attorney Harish Salve to redraft the written submissions for greater clarity.
The Shiv Sena fell apart last month when more than two-thirds of the party's MLAs withdrew their support for the Maharashtra government led by Thackeray and pounced on Shinde.
Shinde was sworn in as the chief minister of Maharashtra on June 30 with support from the BJP.