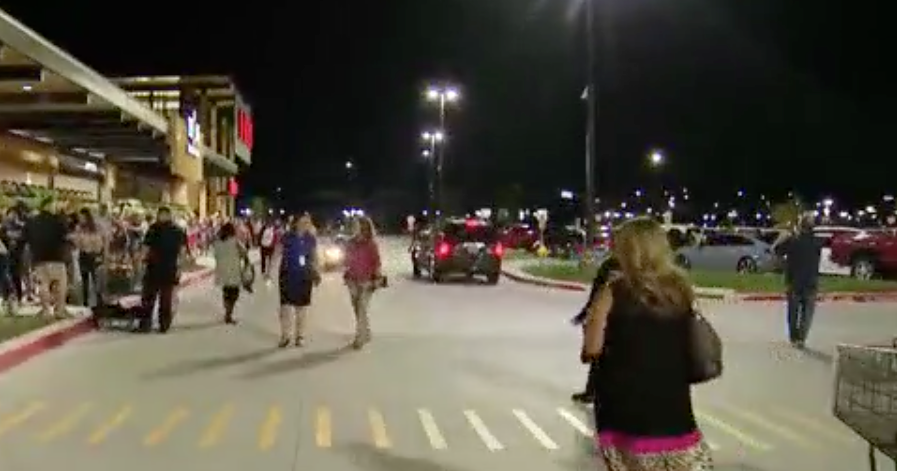 FRISCO (TBEN) – The anticipation is finally over. HEB has officially opened the doors of its store in Frisco.
Reminiscent of the Black Friday Rush, 1500 people walked (or ran) in after standing in line for hours.
"We also thought we were crazy until we got here and there were three people in front of us," said Kaleesa Johnson, who waited nine hours.
Another satisfied customer, Leslie Donley of Frisco, said she "Waited and waited, and wished and wished and wished for a HEB."
The 118,000-square-foot HEB Frisco store, the multi-format retailer's flagship, joins the network of six Central Market locations that have served DFW shoppers for more than two decades.
The store is packed with amenities and has distinctive features such as a True Texas BBQ, a full-service pharmacy with a drive-thru; and home decoration department.
In addition, the store introduced a new line of sushi and sashimi by the pound.
But for Johnson, it's the "brownie bites, the tortillas, everything here is just fresh…" that makes HEB the place to go grocery shopping.
Aside from raw seafood, barbecue and home decor, it's the customers that set the store apart, according to Juan-Carlos Ruck, HEB's executive vice president for North Texas.
"Customers love us and as long as we keep doing them right, they will continue to reward us with their business," he said.
And it's big business… as the largest private employer in Texas, HEB's Frisco store employs approximately 750 people, more than 85% of whom are from the local area, according to a press release.
Everyone who celebrated at the opening received a free voucher booklet and some received gift vouchers.
The HEB Frisco store is located at 4800 Main Street in Frisco. The store will be open seven days a week from 6 a.m. to 11 p.m