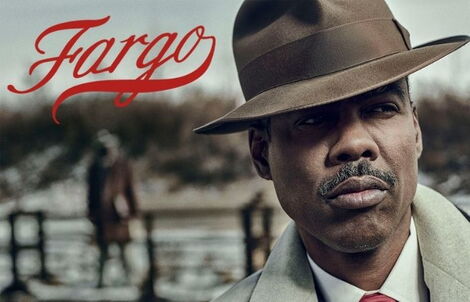 Nairobi is a city of crooks and bankrupt lawyers.
Now, before you come for my head, listen. I I didn't say it, I saw it on Twitter; direct any righteous anger that you might have, like everyone else does. Always. I can't help but agree; stand on top of KICC one day, grab a rock and throw it: chances are it will hit one of our learned friends.
My father, if I dared ask him, might also agree. In his mind, I'm both a failed lawyer and no only a crook but extremely talented. But we must forgive the old man, he is slightly bitter and not for nothing. After all, he took me to college to become a lawyer.
Paid by the teeth for that too, and for what? The right to brag, of course. But I had followed the path of the wanderers, abandoning the noble profession he could casually evoke with his friends to become an actor.
An actor.
I'm sure part of him would have preferred a crook–industrious and intelligent. Of course, I would still be a thief, but not just any thief: the aristocrat of thieves. I can almost feel the repressed pride swelling in his chest at the thought. I would still be a black sheep but a black sheep with finesse, with good taste, the best of all black sheep.
Ah, poor dad, I was not made to be a con artist, nor for lack of attempts. I once tried to sell slimming teas. Three months into the business and I had 90% of my inventory still intact, looking at me smugly. I would like to state that I at least sold the 10%, but no, these were distributed as free samples to potential customers.
Anyway, I gave up the whole business but not a business to waste: I ended up drinking the tea: the 20 kilos. Morning, noon and night I drank it, and finally, after 6 months, it was gone, and I had gained, despite all my diligence, 5 kilos.
This is the proof: the life of a charlatan was not for me. But it's true, I failed to be a lawyer, but I am an actor – or I tried to be. The failed lawyer part is easier to explain than the actor part, so let's start there.
Becoming a failed lawyer is easy: don't graduate. When your family shows up to your graduation ceremony, along with two matatus of your villagers (villagers you've never seen before, might I add) let them not find anyone by your names there.
When your dad, who's come up ready to brag, goes to ask where his newest baby is, let him know that you haven't been to so much class in a year. Now my dad is an incredibly dark man, the kind of black they call 'midnight blue'; that day, I am told, it turned blue, purple and red as my mother gazed at her in awe as if she was witnessing, with her own eyes, the Northern Lights.
When I should have studied contracts, I was on the second season of Fargo.
The rest, you can imagine, is history.
The role of the actor is a little harder to explain really but to say that people can be divided into two categories – those who know the real names of the actors and those who only know the names of their characters. I would love to lie to you and tell you that I am the first.
That I can list the names of the actors for you on my fingers, but no, that's not it. I'm the second type. Mentioning the names of actors to me has the same effect as spitting out gibberish: I'm going to look at you and wonder what magical spells you're trying to cast with your weird, weird words.
All of this means that I am not a "born" actor, if such a thing exists. I started playing by pure mistake. It was my first year at Uni and I was looking for one of my classes with little luck. No one could have expected to understand the layout of the sprawling campus grounds.
I never found my classroom that day, what I found was a room full of film students rehearsing for a play. And would you know, someone hadn't shown up and they needed an extra.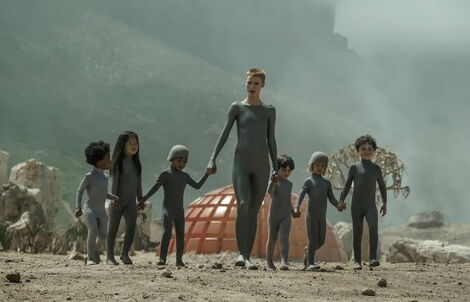 Instead of reading for my case law article, I stood there staring at the screen as Raised by Wolves played.
Turns out I was good, better than good, "raw talent," they called him. Now, with the gift of age and hindsight, I wonder if they were being sarcastic. But it didn't matter then, what mattered was that I believed them, that I loved this new world and that it wasn't that difficult. So began my cinematographic education. When I should have studied contracts, I was on the second season of Fargo. Instead of reading for my case law article, I stood there staring at the screen as Raised by Wolves played.
I'll tell you this: gambling and avocado are not that different. With both, a lot of what you need is flair, a manner with language, and enough creativity to blur the line between rumor, truth, and opinion. I was a quick study and quickly stopped attending my law classes, spending my days instead in long audition lines, dreaming of my big break. I am Lacan made me a believer, why was he special? I was someone and I too could become a superstar.
My first audition was one of the many humility lessons I was to receive. Support me here, maybe I'm a little too idealistic. In my mind, all it took would be one shot, one. The lights on, shining on my face, and two words later, the entire room would be stunned by my genius. They knew then and there that I was a star: destined for Hollywood.
I hope it goes without saying that this is not what happened. First of all, the audition was for a low budget production, something much closer to a sketch than a movie. There was no light unless you count the yellowing 60 watt bulb hanging from the ceiling. There was no "room full of people".
The tight budget is an exaggeration: this production was sustained by a lock of hair stolen from a beggar's head. The director was the writer, the producer and, soon we would learn, he was the costume designer too.
He told us his name was Oz.
We learned later that it was short for Cosmas.
The hard thing about this audition was the dog: Simba. Simba looked like the king of nothing. He was one of those lost people who jumped on his own shadow. More bones than anything else. Cosmas, sorry, Oz had chosen him as a watchdog of all things, and who do you think was tasked with playing the role of his master? It was my lucky day.
This dog couldn't keep a tick on his own body. Half the day was spent with me cuddling him, Simba was more afraid of me than I was of him. Things finally came to their absurd heads when Oz, donning his director's hat, suggested that I try barking at Simba. You know, like showing him how it's done. Granted, it's not my proudest moment, but I did. I barked at the poor bastard. What followed was a sight to see. He froze mortally again, the hairs on his back seemed to stand, then suddenly the dog jumped in the air, and he left, never to be seen again.
We called it a day. I've never heard of Oz.
I have a lot of other stories like this. I also have a few good ones. I've been doing this acting thing more or less full time for five years now. I haven't landed a major role yet but I can feel it in my bones, something big is happening, my dad finally got over the graduation day fiasco, more or less. Enough though, that he asks me how the game is going. Invariably the conversation ends at:
"Why do you keep picking the wrong characters?"
I try to explain to him that we don't choose the role, the role chooses them.
"And the only ones who choose you are … thieves, liars, cheaters and poison makers?"
I barely have a response and the conversation hangs and burns at this point. Everytime.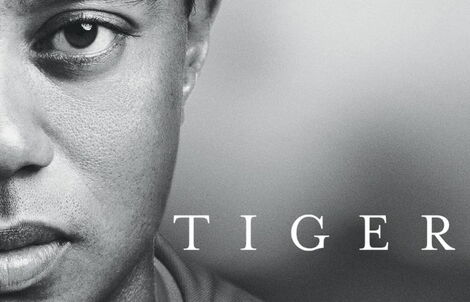 I tell him about Tiger, he's a golfer after all. His eyes light up.
But just recently, I landed the biggest role of my career to date. The kind of role that really propels you to international stardom. I haven't told my family yet, I want it to be a surprise.
I attended secret auditions for a new season of Monica. We just completed Episode Four and it's now airing on Showmax.
I dropped clues around the house, trying to convince my dad to subscribe.
"Look at Ba, you pay 380 bob for 1 month and get two months free."
Now my dad loves a business as much as anyone else, but he's not convinced yet.
"Did you say it was for the movies? What movies am I going to watch there?"
I tell him about Tiger, he's a golfer after all. His eyes light up. He growls, tells me to leave him to watch the news, but I know the old man, he will get the subscription, I piqued his interest.
I attended secret auditions for a new season of Monica. We just completed Episode Four and it's now airing on Showmax.
Now we are playing a waiting game. I set it all up in my head – come and visit, suggest that we stream Monica, and watch their confusion, surprise, and lastly their gratitude when they see me in all my glory on screen.
Soon.
Soon.
But for now, we are waiting.