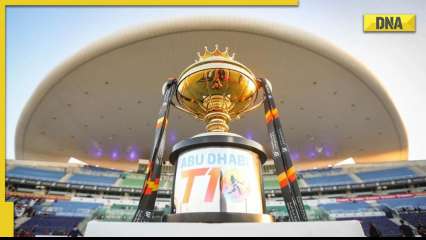 The International Cricket Council (ICC) is investigating allegations of corruption during the Abu Dhabi T10 competition, which featured top players from around the world.
More than a dozen reports of suspicious behavior during the tournament were received by the ICC's anti-corruption unit, six of which were deemed significant enough to warrant formal investigation.
The investigation focuses on the high level of betting during the event, with around £15 million wagered through exchanges.
According to the TBEN, the ICC is looking into the possibility of unusually high levels of better activity, with around £15 million being wagered through exchanges on a game where bookmakers were prominent and all teams sponsored by gambling companies. According to the study, up to £800,000 was wagered on individual matches that attracted only a few hundred paying viewers.
According to reports, the ICC has received multiple reports of suspicious activity around the teams, including franchise owners dictating bowling and batting orders in advance without regard to terms.
Each year, the ICC receives more than 1,200 tips from players about suspicious behavior, resulting in between 30 and 40 investigations.
According to Sportsmail, Chennai Braves club owner Darren Herft opened the batting against England batsman Dan Lawrence despite never having played a first-class match.
Sportsmail also revealed that four weeks into the tournament some of the 16 England internationals competing in the competition had yet to receive the final installment of league fees ranging from £10,000 to £50,000.
READ| 'Don't spoil his game': Gautam Gambhir faces flak for 'time to put him in Tests' tweet for Suryakumar Yadav