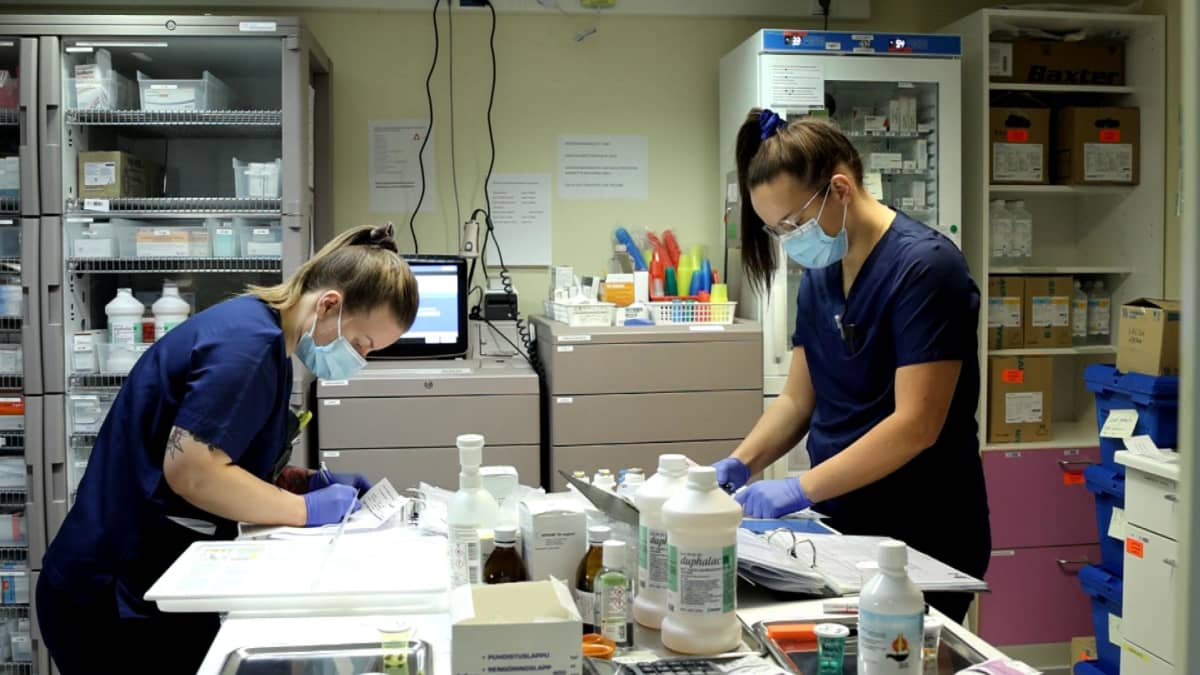 After a two-week delay ordered by the national mediator, strikes are planned in Kanta-Häme, Southwestern Finland and North Ostrobothnia.
Nurses' unions in at least three regions in Finland have threatened strikes in response to the patient safety law, which they had rejected earlier this week.
The strike plans are currently being made by nurses from the Kanta-Häme, Southwestern Finland and North Ostrobothnia regions.
Implementing the Patient Safety Act – which aims to ensure essential care for patients during healthcare strikes – would mean that nurses could be forced to work during strikes to ensure patient safety.
Nurses' unions say the law would effectively undermine legal trade union action.
In response, strikes are planned for Friday by intensive care (ICU) workers in North Ostrobothnia. Meanwhile, 24-hour IC strikes will begin in Kanta-Häme and southwestern Finland on Monday, September 19, according to a statement on the website of the Tehy Nursing Association and a tweet (siirryt toiseen palveluun) from the union president, Millariikka Rytkonen.
The chairman of the union Super, Silja PaavolaYle said the strike decision was shared by nurses' unions, all of whom want to send a message to the government that the unions want to reach an agreement.
"Our goal is an agreement, not a strike. Now there is a whole week to reach an agreement, but not by making a mandatory law," Paavola emphasized to Yle, referring to the Patient Safety Act.
In addition to the strikes, there are record numbers of nurses who have left the profession.
The Minister of Family and Social Affairs has Monday Aki Linden (SDP), said the government has reached an agreement on the Patient Safety Act. However, the Left Alliance announced that it would not accept the law in its current form.
The strikes were already postponed by two weeks at the request of the National Mediator, Anu Sajavaarabut the nurses' unions want to speed up collective bargaining with strikes.
From September 27, a four-day strike in North Ostrobothnia is also threatened.
Hospital districts demand fine
Southwestern Finland's hospital district on Tuesday demanded that the Helsinki court prevent next week's strike by the Tehy and Super unions targeting the ICU of Turku University Central Hospital.
The district also demanded a fine of one million euros against the nurse unions Tehy and Super if they continue with the union action.
The hospital district of Southwest Finland has made clear in the court's request for protective measures that the strike should be banned or that people will die as a result of the reduced capacity of the ICU.