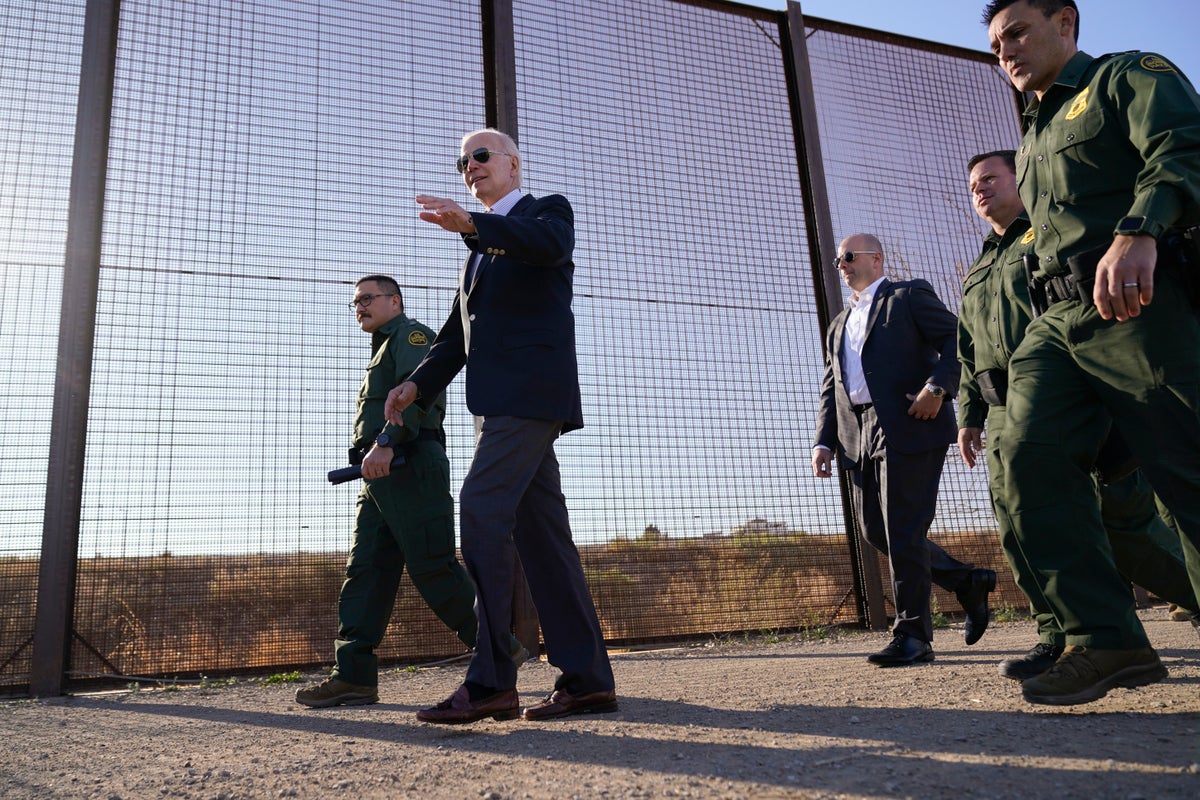 A surge in Cuban and Nicaraguan arrivals at the US border with Mexico in December led to the highest number of illegal border crossings in a month of Joe Biden's presidency, authorities said Friday.
The extraordinary influx came shortly before Biden introduced measures on January 5 to deter Cubans, Haitians, Nicaraguans and Venezuelans.
U.S. authorities stopped migrants along the Mexican border 251,487 times in December, 7% more than 234,896 times in November and 40% more than 179,253 times in December 2021, Customs and Border Protection said.
Cubans were stopped nearly 43,000 times in December, 23% more than in November and more than a fivefold increase in the same period a year earlier. Nicaraguans were stopped more than 35,000 times, up 3% from November and more than double from December 2021.
More migrants were also stopped from Ecuador and Peru.
The influx from Cuba and Nicaragua made El Paso, Texas the busiest of the Border Patrol's nine sectors on the Mexican border for the third month in a row. The city was overwhelmed with migrants released to continue their immigration affairs in the US in the weeks leading up to Biden's Jan. 8 visit, his first visit to the border as president.
The number of Venezuelan arrivals remained well below the September peak, when the South American country had the second highest nationality at the border after Mexicans. In October, the US agreed to accept up to 24,000 Venezuelans on humanitarian parole, while Mexico agreed to take back the same number that entered the US illegally and could be deported under a pandemic-era rule to remove the right to seek asylum. request to deny on the grounds of preventing the spread of COVID-19.
Biden said this month the US would admit up to 30,000 people a month on humanitarian parole from Cuba, Haiti, Nicaragua and Venezuela, allowing them to live and work for two years if they apply online, pay for airline tickets and find a financial sponsor. At the same time, Mexico agreed to take back the same number of the four countries that enter the US illegally and can be removed under the pandemic-era rule known as Title 42.
Troy Miller, acting commissioner of the CBP, indicated that the latest measures may have the desired effect.
"Early data suggests that the expanded measures for Cubans, Haitians and Nicaraguans have a similar impact, and we look forward to sharing the additional data in the next update," he said in a press release.