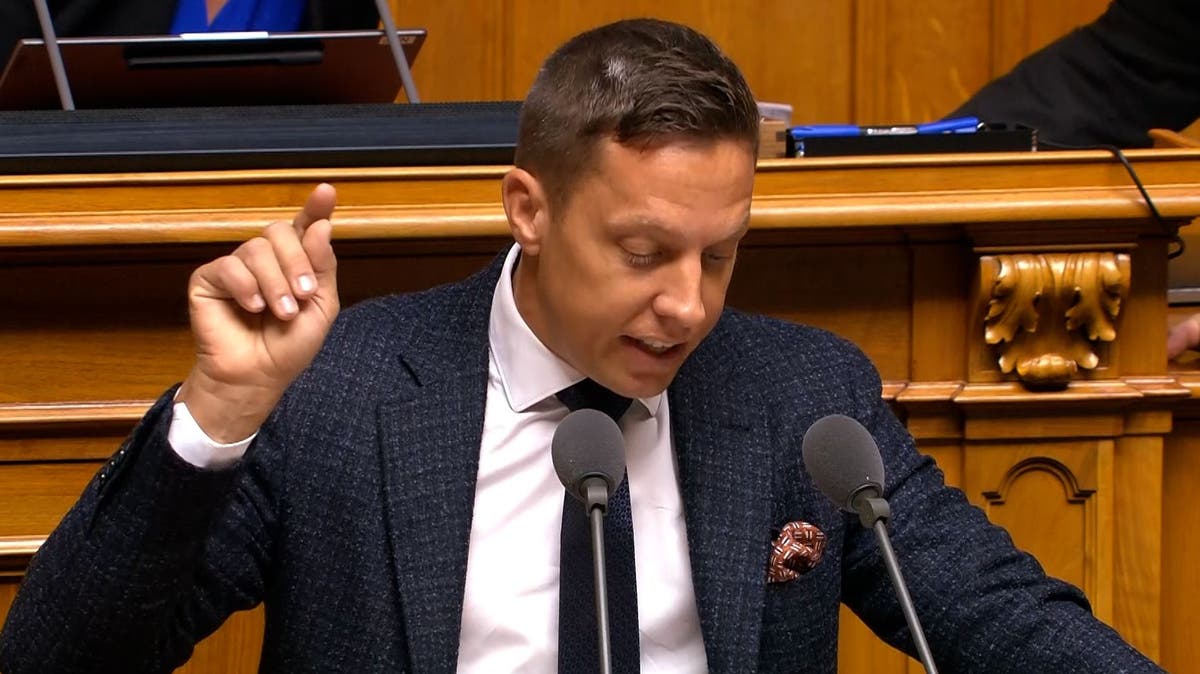 Christian Imark's speech in the National Council
Contribution: Melissa Schumacher
SVP-Imark causes a scandal with the Sommaruga attack – SP-Wermuth counters: "Call for violence"
SVP National Councilor Christian Imark attacks Federal Councilor Simonetta Sommaruga because of the rescue package for Swiss energy companies. For SP President Cédric Wermuth, he goes too far – he sees Imark's words as a call for violence against the Federal Councilor.
It was heated up and down on Tuesday morning in the Swiss Parliament. The federal government's rescue package for energy companies gave cause for discussion.
The Solothurn SVP National Councilor Christian Imark expressed his incomprehension regarding the rescue package, especially in view of the high energy prices, which also affect the population.
He chose pithy words: "I can promise you one thing, Madam Federal Councilor: If you have to apply the announced emergency scenarios this winter, then people will take to the streets and they will demand far more than your resignation. You and your party, who have represented the dogmas of the left-wing energy transition lobbyists here in this room for years; You have completely miscalculated."
"Weeks of hate campaign" against Sommaruga according to Wermuth
For the co-president of the SP, Cédric Wermuth, the SVP exponent made a mistake in the choice of words. On Twitter he denounced Imark's statements. He speaks of a "week-long hate campaign" against SP Federal Councilor Sommaruga by the SVP and sees Imark's words – probably in the passage "they will demand far more than your resignation" – even a call for violence against Sommaruga.
However, Imark declines. Compared to "20 minutes", he rejects Wermuth's allegation of violence: "Not at all. You just can't underestimate that. We are saving the electricity companies with billions and at the same time people are bleeding at home because of the high energy prices. If you then turn off their electricity, 'they'll have their hats on'," he says. He just wanted to warn that this could become a huge problem.
Imark: "People don't put up with it"
Already in the Covid pandemic one saw what restrictions could trigger in the population. If you now turn off the power to people, "the catastrophe will be far worse than with Corona. A lot of people probably won't put up with that," says Imark.
Imark's statements are again foreseeable for Wermuth. Already in his tweet he stated that the SVP would probably say again that it was not meant that way. "But we all know how it was meant."
However, Imark's harsh words had no effect in the National Council. With 137 votes to 51 and seven abstentions, after the Council of States, the large chamber also approved the legal basis for the rescue package. (con/watson.ch)