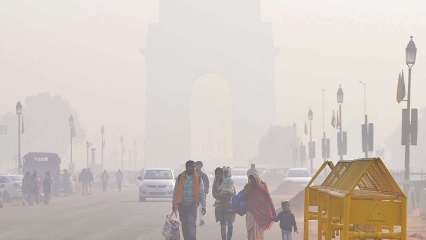 Unpredictable and extreme weather conditions were seen across the country over the past month, with heavy rains and thunderstorms in the northern and southern states. Now, the winter season should also set in a bit early compared to last year.
The Indian Meteorological Department (IMD) has predicted that the temperature in northern India is expected to drop sharply over the next few days, causing winter chill a bit early in several states such as Delhi, Haryana and Punjab.
According to the MeT, the temperature in northern India will most likely drop to 12-13 degrees Celsius by November 1 or 2, in states like Delhi and Haryana. In addition, IMD has stated that these states will also experience a hazy atmosphere for some time.
Jammu and Kashmir and Himachal Pradesh could see rain and snowfall, and Delhi is likely to experience cloudy weather on November 2-3, IMD scientist RK Jenamani said. The scientist added, "This monsoon season, Safdarjung in Delhi recorded the second highest rainfall in the past 121 years. Delhi has experienced a very active monsoon this year.
Several reports had earlier suggested that the temperature in several northern states such as Delhi is very likely to drop below 3 degrees Celsius during the months of January and February 2022, due to the weather pattern in La Nina.
The La Nina effect also resulted in a delayed retreat of the monsoons in parts of India, causing widespread destruction and loss of life. The southwest monsoon retreated across the country on Monday, making it the seventh most delayed retreat since 1975, IMD said.
Earlier this month, heavy rains and thunderstorms hit parts of the country including Kerala, Uttarakhand and even the nation's capital. Snowfall was also reported in Jammu and Kashmir well ahead of the usual time, and a significant temperature drop was recorded across the country.
(With ANI inputs)
.