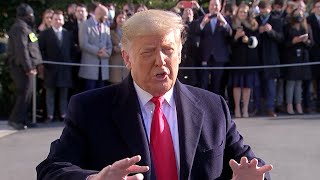 AAway from the drama in Washington, a Kansas woman has been executed for strangling a pregnant woman in Missouri and cutting the baby off her womb, the first time in nearly seven decades that the US government has put an inmate to death.
Lisa Montgomery, 52, was pronounced dead at 1:31 am local time (6:31 GMT) after receiving a fatal injection at the federal prison complex in Terre Haute, Indiana. She was the 11th prisoner to receive a lethal injection since July when President Donald Trump, a strong supporter of the death penalty, resumed federal executions after 17 years without one.
As a curtain rose in the execution room, Montgomery looked momentarily perplexed as he watched the reporters staring at her from behind thick glass. As the execution process began, a woman standing on Montgomery's shoulder leaned down, gently removed Montgomery's face mask, and asked if she had any final words. "No," Montgomery replied in a calm, muffled voice. She didn't say anything else.
She nervously patted her fingers for several seconds, a heart-shaped tattoo on her thumb, but she showed no signs of distress and quickly closed her eyes.
"The cowardly bloodlust of a failing administration was on full display tonight," Montgomery attorney Kelley Henry said in a statement. "Everyone who participated in the execution of Lisa Montgomery should be ashamed of themselves."
"The government has stepped back in its zeal to kill this damaged and delusional woman," Ms. Henry said. "Lisa Montgomery's execution was far from fair."
It came after hours of legal wrangling before the Supreme Court cleared the way for execution to move forward. Montgomery was the first of the last three federal inmates to die before next week's inauguration of President-elect Joe Biden, who is expected to halt federal executions.
.