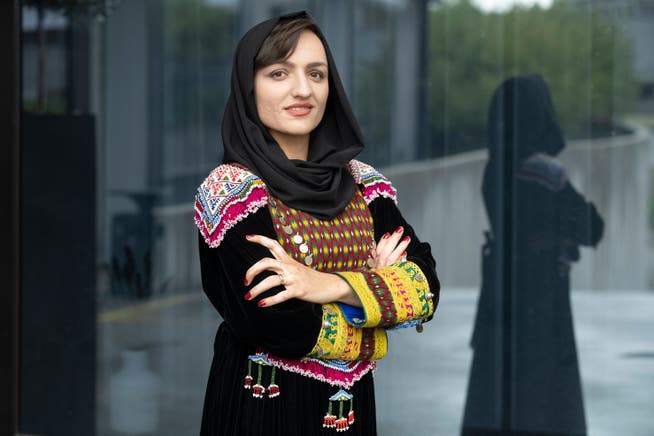 Youngest Mayor of Afghanistan Zarifa Ghafari: "The Taliban fear women the most"
She sees women as the most important force for change. Demonizing the regime doesn't help, so she advocates negotiations with the Taliban. Where does the woman get her optimism from?
Zarifa Ghafari's bravery in Afghanistan sheds light on her sisters in a similar struggle: the Iranian women who are calling for the mullahs to be overthrown in their country. The documentary "In Her Hands" about the human rights activist and youngest mayor of Afghanistan will be available on Netflix from Wednesday. In a Zurich airport hotel we met the woman with the strikingly large and elegantly gesticulating hands.