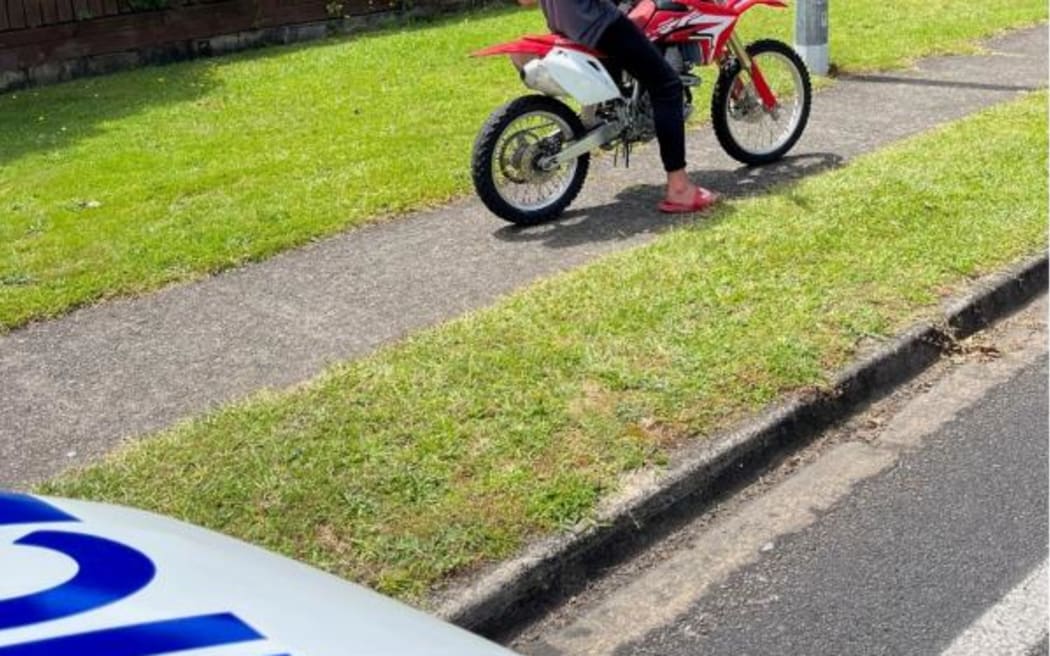 Unlicensed dirt bike riders speeding in public areas without a helmet are putting their lives at risk, police say.
Police have seen an increase in unlicensed riders on unregistered dirt bikes, without helmets or protective gear, in Eastern Bay of Plenty in recent weeks.
Senior Sergeant Megan Te Aho said riders must have a driver's license if they want to ride in public areas.
"Riders are often found on roads and sidewalks at excessive speeds in Kawerau, Ōpōtiki and Whakatāne and often do not stop for police when signaled.
"This is very unsafe and could lead to a fatal crash."
Police will stop these motorcyclists and prohibit them from using their bikes until they obtain a motorcycle license, she said.
Riders should also stay away from public areas.
The violation fine for driving in public areas such as parks, reserves and sidewalks is $150.
Police intended to enforce the law and would confiscate motorcycles if riders continued. This could lead to a charge of driving in court, senior sergeant Te Aho said.
Police also appealed to parents to prevent their children from riding dirt bikes through the streets.
"Unless you have a driver's license, you are only allowed to ride on farmland and specially constructed dirt bike tracks such as the Awakaponga Motocross Track in Manawahe."