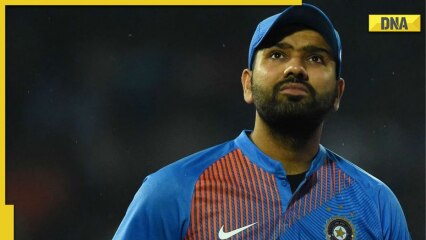 India vs New Zealand 2nd ODI: The Indian cricket team finally put in a stunning performance on the pitch against New Zealand during the second ODI with the Indian bowlers rioting against NZ batsmen.
While the Indian team won the 2nd ODI against New Zealand by a whopping 8 wicket lead, skipper Rohit Sharma revealed some tough decisions he had to make to secure victory. Sharma related a difficult conversation he had with his bowlers during the game.
Mohammed Shami and Mohammed Siraj delivered great bowling performances against New Zealand in the second ODI. Shami finished with three wickets for 18 runs while Siraj took 1 wicket for just 10 runs in 6 overs.
Despite Siraj and Shami's standout performances as bowlers during the neck-and-neck game, Indian skipper Rohit Sharma decided to step in and made the decision to pass the substitution to other pacemakers against New Zealand.
Speaking at the post-match ceremony following India's victory, Rohit Sharma revealed that Siraj and Shami were not willing to step aside and give up the ball, so he had to step in to tell other bowlers a change in the game. to give.
Rohit Sharma said: "They (Shami and Siraj) were dying to keep bowling for a long time but I reminded them there is also a Test series coming up (Australia at home) so we have to look after ourselves too. I have to step in and draw the line and say, 'boss, there are other bowlers too.'
As quoted by The Bharat Express News, the Indian captain went on to say, "I thought the bowlers have really stepped up in the last five games. Whatever we asked of them, they delivered. Especially to do this in India. You can expect these performances outside of India, but they have real skills. When we trained here at night yesterday, it moved, there was good carrying capacity. That's why we wanted that challenge: 250 would have been quite a challenge."
In the three-game series against New Zealand, India has secured a comfortable 2-0 lead.
READ | Virat Kohli's Old Video About Rohit Sharma's Poor Memory Goes Viral After Indian Captain's Hilarious Mind-Blowing Moment, WATCH