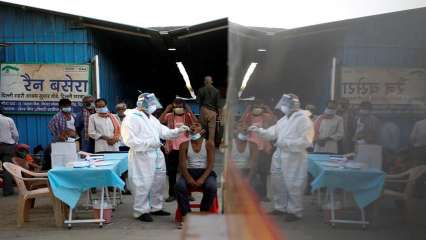 In its third phase, India is moving towards a contactless COVID-19 vaccine collection campaign. For that, he is now preparing to add facial recognition based on Aadhaar. The Unique Identification Authority of India (UIDAI) has already launched a pilot project to test its facial recognition algorithms based on a database of facial data from the Aadhaar database.
National Health Authority (NHA) chief RS Sharma in an interview with The Print said the entire vaccination process would become 'contactless' after facial recognition rolls out for authentication. The current process requires recipients to touch the scanner for iris-based authentication and also submit their fingerprints.
The pilot project has already started in Jharkhand where the government performs 1,000 facial recognition authentications daily.
How the facial recognition process works
Eligible citizens must go to the Co-WIN portal on the Aarogya Setu app to register for the COVID-19 vaccination.
When registering, they must associate their cell phone numbers and Aadhaar numbers as an identification document.
Users who have chosen to authenticate their identity using Aadhaar will be automatically verified using facial recognition.
Benefits of the facial recognition process
The deployment of facial recognition software would ensure a "contactless" COVID-19 vaccination process.
The process becomes easy and goes without contact, which avoids the possibility of contracting an infection at the vaccination center.
Concerns
Many questioned the tangible difference this would make to the efficiency and convenience of the whole process.
More users called for action to "decentralize" the immunization process.
Some have requested that data security credentials be established before vital monitoring data is collected.
.