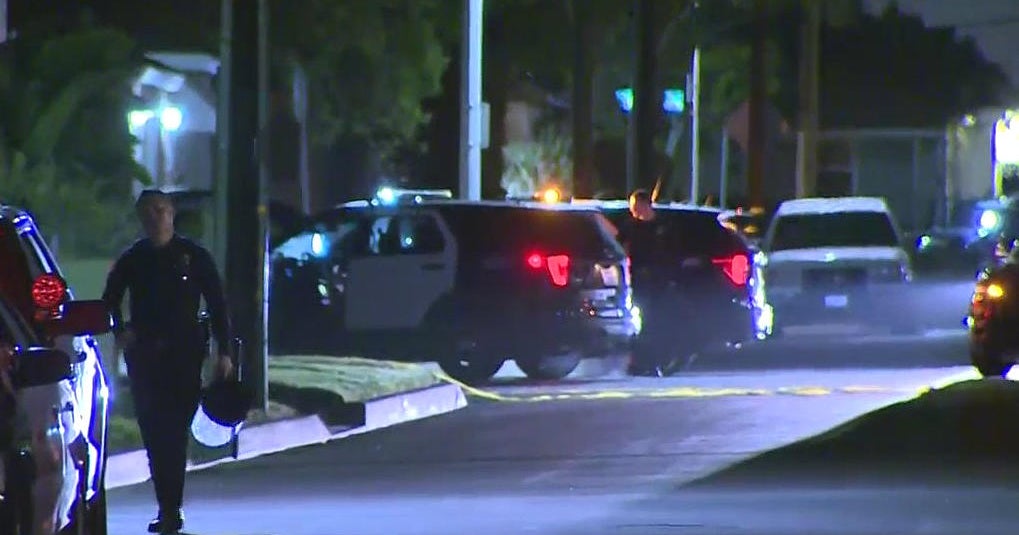 A clerk was shot during a robbery and shooting in downtown Los Angeles that led to a chase that ended in Compton, where police have four people in custody
LAPD officers responding to a report of a robbery on the 900 block of South Broadway heard shots when they arrived around 2:45 a.m. Several suspects who tried to drive away in a black BMW shot at officers, who gave chase.
The chase led to the 900 block of West Piru Street in Compton, where the suspects left the vehicle. An LAPD sergeant in Compton said three suspects were in custody, but two are still at large.
The reported robbery was investigated in downtown LA. Bullet casings and a pair of discarded tennis shoes were flagged as evidence in a parking lot near the United Artists theater at the Ace Hotel.
A man says his son, who works as a clerk at a nearby hotel, was shot in the leg but hit by the bullet.
"He was super scared, even myself, I got scared," said Ace Hotel security guard Luis Orellana.
Another man who works at a nearby smoke shop said the suspects had detained some of his customers for the gold chains they were wearing. When they all went out, shots were fired.
According to the LAPD, no officers fired their weapons or were injured.
The servants say that because of the recent spike in violence, their boss said they can bring their servant in for the night for their safety.