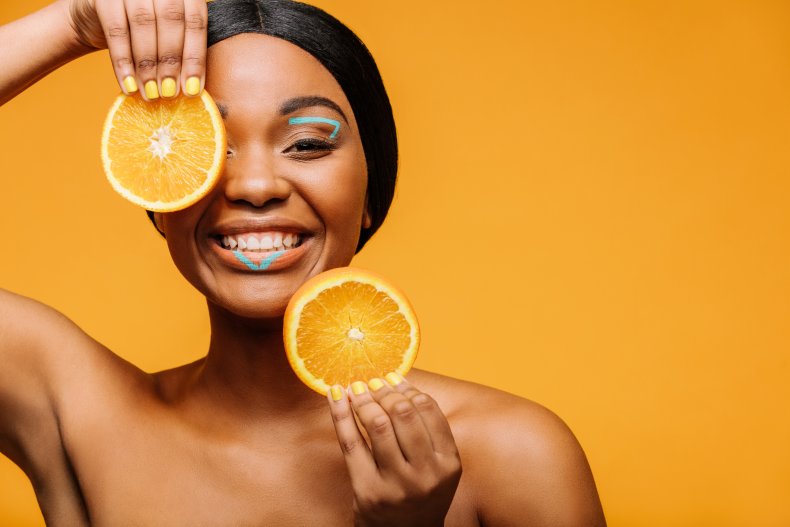 TikTok has given us many beauty trends over the past six years, peanut butter nails, nose reduction and the trick of pouring your foundation into a glass of water for extra hydration.
With many people making efforts to live more sustainably lately, is it any wonder that the trend of using fruits as makeup is catching on on TikTok, with over 24 million views on the hashtag? The challenge was reportedly started by Ukrainian user @molchanovamua, who originally suggested using fruit this way to create a 100% natural look.
The trend has been picked up and tried by many users and beauty influencers, with makeup aficionado Gabriele Alexis trying it out with over 19 million views entitled "I'm impress".
In the video, Gabrielle can be seen brandishing a banana, a cherry and a blackberry, which she applies to her face instead of makeup. She sears the banana stem to achieve a smoky eye look and lip liner, bites the cherry in half and applies blush and eye shadow, and uses the blackberry as lip tint.
The results? A subtle, natural look, without the chemicals or the price tag.
The fruit challenge
This innovative way of getting your five a day has thrilled users online because of its durability, but also because it seems to actually work.
Website One Green Planet, which describes itself as "your online guide to making conscious and compassionate choices that help people, animals, and the planet," also advocates incorporating fruits into your beauty regimen.
"While many brands advertise themselves as 'natural' or even 'organic', the truth is that many of these labels are inaccurate in terms of their truly natural ingredient list and seemingly healthy profile," the site explains, "then there's the response watery eyes, rashes, dry skin, sneezing, oily pimples — these can all be a reaction to a product you're using and can even lead to swelling, hives, and even headaches if you're highly chemically sensitive."
They also recommend blackberries, recommend using fresh fruit, or lightly thawing a frozen fruit and rubbing it on your lips like a natural stain: "It won't dry out your lips either and as a bonus, it adds a nice dose of your skin!"
A fresh or frozen cherry can be a great alternative to blush, ". To create a blush with cherries, use a few frozen cherries and let them thaw. Then dab your index and middle fingers of your dominant hand into it. juice, and dip just enough to get some color on your cheeks and rub in a circular motion just enough to add a touch of color If you get too much don't worry it will dab right off, but will also settle naturally into your skin after a few seconds, so you don't have to worry about it coming off later.'
The technique of charring a banana stem to make eyeliner is arguably no different than a charcoal pen, and could easily work with other fruit stems like apples and pears if banana isn't your favorite. However, make sure the heat has completely dissipated before applying it to your face!
Other fruit stalks – apple, pear – but make sure to quench them coarsely first and don't burn yourself!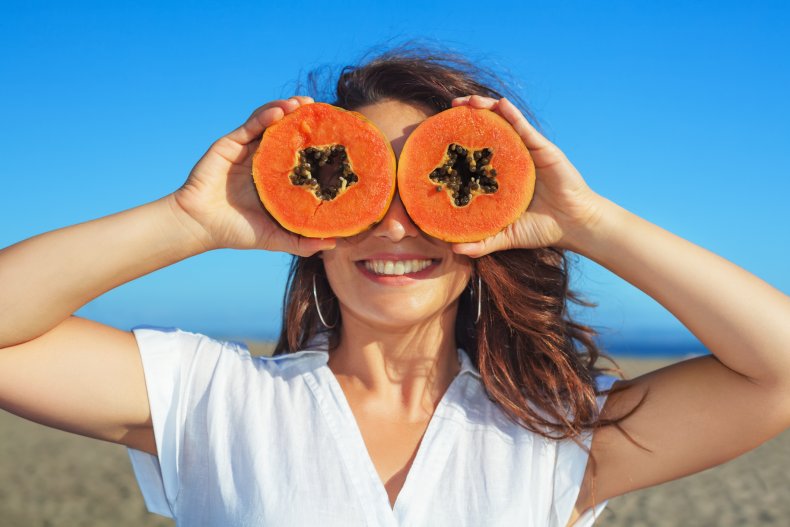 Fairies Makeup
The technique delighted users online, commenting, "This is how fairies do it," with over 70,000 likes. One user said "The cherry hue is key", while another wrote "The cherry worked beautifully".
Some people were concerned that applying fresh fruit to their faces would result in a sticky mess, "Imagine how sticky that would get," said one user, while another commented, "Waiting for the wasps is like. ..".