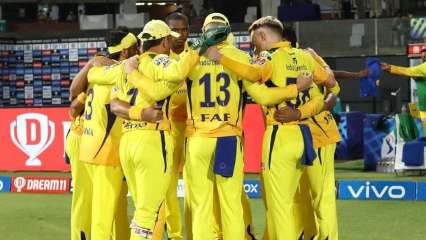 With the Indian Premier League (IPL) set to start from September 19, the Chennai Super Kings (CSK) franchise will take a hard hit as two of their main players miss the first clash against the Mumbai Indians (MI).
The availability of the two stars Faf du Plessis and Sam Curran is at the origin of the concern of the CSK. While the South African batter is currently in the West Indies for the Caribbean Premier League (CPL) and has and suffered a groin injury, the English all-rounder has just landed in the United Arab Emirates and will have to undergo a quarantine of six. days.
The CSK official said the team are confident about the availability of Faf du Plessis for the opener. He was captain of the Saint Lucia Kings in the tournament but has not played the last two games due to his injury.
"We are confident that Faf du Plessis will be ready to step onto the pitch for the opener against the Mumbai Indians. Our medical team will assess him once he lands in the UAE for the 2021 IPL and we think the week off could have helped him recover a lot. Faf along with other CSK stars Dwayne Bravo and Imran Tahir, who play in CPL 2021, will land here on Thursday (September 16), "a Super official said. Kings as reported by MyKhel.
The CSK official also added that players who joined the CPL tournament squad did not need to undergo the quarantine as it would be a bubble-to-bubble transfer.
However, as for Curran, he would not be able to take over the field against the Mumbai Indians due to the mandatory quarantine rule imposed by the BCCI for players arriving from the UK. The Englishman has been a central aspect of CSK and would look to continue in the same way in Phase 2.
.