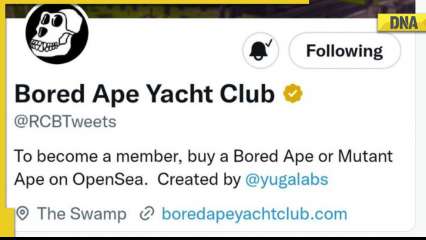 On January 21, the official Twitter account of Indian Premier League (IPL) franchise Royal Challengers Bangalore (RCB) was hacked, renaming the handle to 'Bored Ape Yacht Club' and releasing a string of Non-Fungible Token (NFT) related tweets are posted.
Rcb Twitter account hacked pic.twitter.com/fKvmQ8XN5y— ಕರ್ಣ (@shodhan_ak) January 21, 2023
RCB Twitter account hacked?@CricCrazyJohns pic.twitter.com/egXQAjDbsv—Saurabh Jayaswal (@criccrazy100rbh) January 21, 2023
Despite the breach, RCB has yet to regain control of the account and remove the unwanted content.
"RCB's Twitter account was compromised on January 21, 2023 at around 4am and we have lost access to the account for the time being. This unfortunate incident happened beyond our control despite taking all security measures recommended by Twitter. We do not endorse or support any of the the tweets/retweets that happened today from our handle and we regret the inconvenience caused. We are working with the Twitter support team to resolve this as soon as possible. We will get back to you soon," RCB posted on their official Instagram account .


Founded in 2009, the Royal Challengers Bangalore (RCB) Twitter account has amassed 6.4 million followers. Unfortunately, this is not the first time the account has been hacked. In September 2021, the account was compromised, but the franchise quickly took action to restore it.
More to follow..