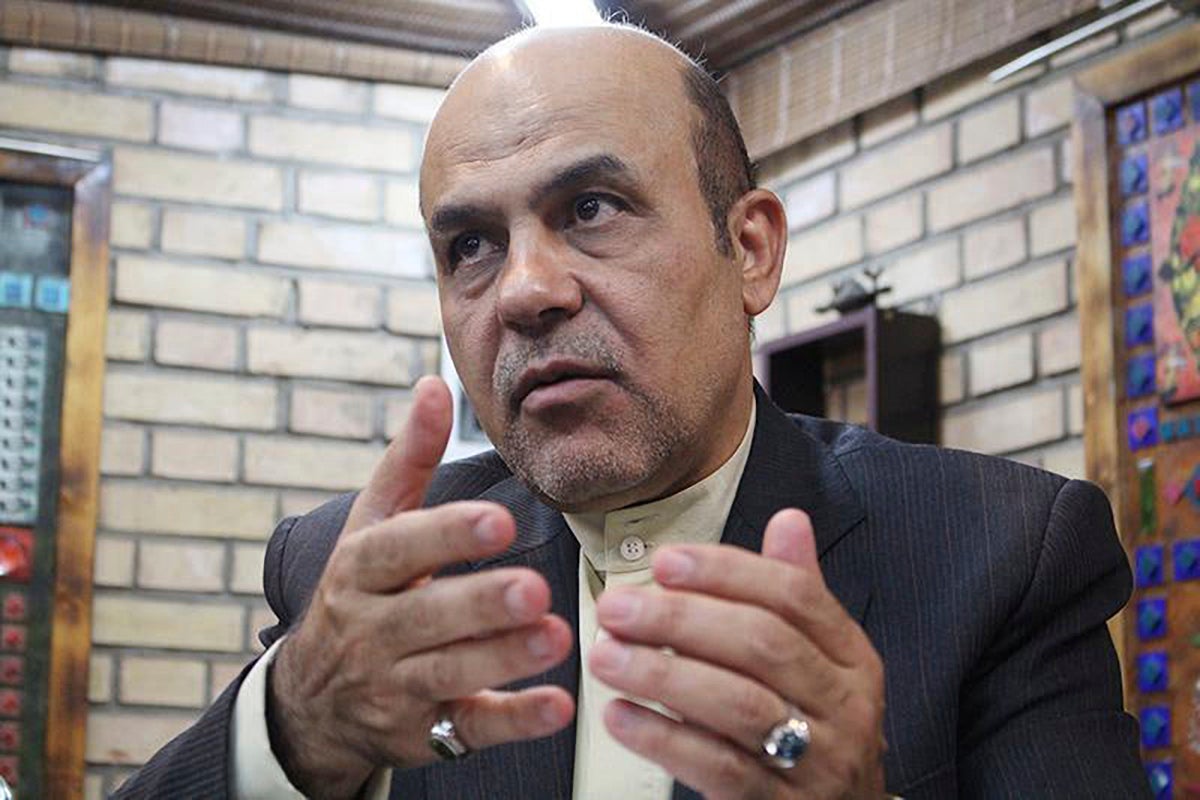 Iran said on Saturday it had executed an Iranian-British national who once held a senior position in the country's defense ministry despite international warnings to stop his death sentence, further escalating tensions with the West amid nationwide protests that are now shaking the Islamic Republic.
The hanging of Ali Reza Akbari, a close ally of top security official Ali Shamkhani, signals an ongoing power struggle within Iran's theocracy, which is struggling to contain demonstrations over Mahsa Amini's death in September. It also harks back to the army's massive purges that immediately followed Iran's 1979 Islamic Revolution.
Akbari's hanging immediately drew anger from London.
"The execution of British-Iranian Ali Reza Akbari is a barbaric act that must be condemned in the strongest possible terms," ​​Secretary of State James Cleverly said in a statement. for human life."
He added: "This will not go unchallenged."
Iran's Mizan news agency, which has ties to the country's judiciary, announced Akbari's hanging without saying when it happened. However, it was rumored that he had been executed days earlier.
Iran has claimed, without providing evidence, that Akbari served as a source for Britain's secret intelligence agency, popularly known as MI6. A lengthy statement from the Iranian judiciary alleged that Akbari received large sums of money, his British citizenship and other aid in London for providing information to the intelligence agency.
However, Iran has long accused those who travel abroad or have Western ties of espionage, often using them as bargaining chips in negotiations.
Akbari, who ran a private think tank, was allegedly arrested in 2019, but details of his case have only emerged in recent weeks. Those charged with espionage and other crimes related to national security are usually tried behind closed doors, where rights groups say they do not choose their own lawyers and are not allowed to see evidence against them.
Iranian state television aired a heavily edited video of Akbari discussing the allegations, footage that resembled other alleged confessions that activists have described as coerced confessions.
The TBEN's Farsi language service broadcast an audio message from Akbari on Wednesday, in which he described being tortured.
"Using physiological and psychological methods, they broke my will, drove me insane and forced me to do whatever they wanted," Akbari said in the audio. "Through the power of firearms and death threats, they made me confess to false and corrupt claims."
Iran has not commented on the torture allegations. However, the United Nations human rights chief has warned Iran against "weaponizing" the death penalty as a means of crushing the protests.
On Friday, deputy foreign ministry spokesman Vedant Patel also criticized Akbari's impending execution.
"The charges against Ali Reza Akbari and his sentence to execution were politically motivated. His execution would be unconscionable," he said. "We are deeply disturbed by reports that Mr Akbari has been drugged, tortured, interrogated for thousands of hours and forced to make false confessions while in custody."
He added: "More generally, Iran's practices of arbitrary and unjust detentions, forced confessions and politically motivated executions are completely unacceptable and must end."
Iran is one of the world's best executioners.
The Iranian government has been trying for months to claim – without providing any evidence – that foreign countries have fueled the unrest that has gripped the Islamic Republic since Amini's death in September following her detention by vice squads. Protesters say they are angry at the collapse of the economy, the heavy-handed police crackdown and the entrenched power of the country's Islamic clergy.
For several years now, Iran has been embroiled in a shadow war with the United States and Israel, marked by covert attacks on its disputed nuclear program. The 2020 assassination of Iran's top nuclear scientist, whom Iran blamed on Israel, indicated that foreign intelligence agencies had made great strides. Iran mentioned that scientist when discussing Akbari's case, though it's unclear what current information, if any, he might have had on him.
Akbari had previously led the implementation of a ceasefire between Iran and Iraq in 1988 after their devastating eight-year war, working closely with UN observers. He served as deputy defense minister under Shamkhani during the administration of reformist President Mohammad Khatami, likely making his credentials even more suspect to hardliners within Iran's theocracy.
Today, Shamkhani is the secretary of Iran's Supreme National Security Council, the country's top security body overseen by Ayatollah Ali Khamenei. Akbari's audio message broadcast by the TBEN Persian included that he was accused of obtaining top secret information from Shamkhani "in exchange for a bottle of perfume and a shirt". However, it seems that Shamkhani is staying in his role.
The anti-government protests now shaking Iran are one of the biggest challenges the Islamic Republic has faced since the 1979 revolution.
At least 520 protesters have been killed and 19,400 people have been arrested, according to Human Rights Activists in Iran, a group monitoring the unrest. Iranian authorities have not provided official figures on deaths or arrests.
Iran has executed four people after being convicted of charges related to the protests in similarly criticized trials, including attacks on security forces.
___
The Bharat Express News writer Matthew Lee in Washington contributed to this report.