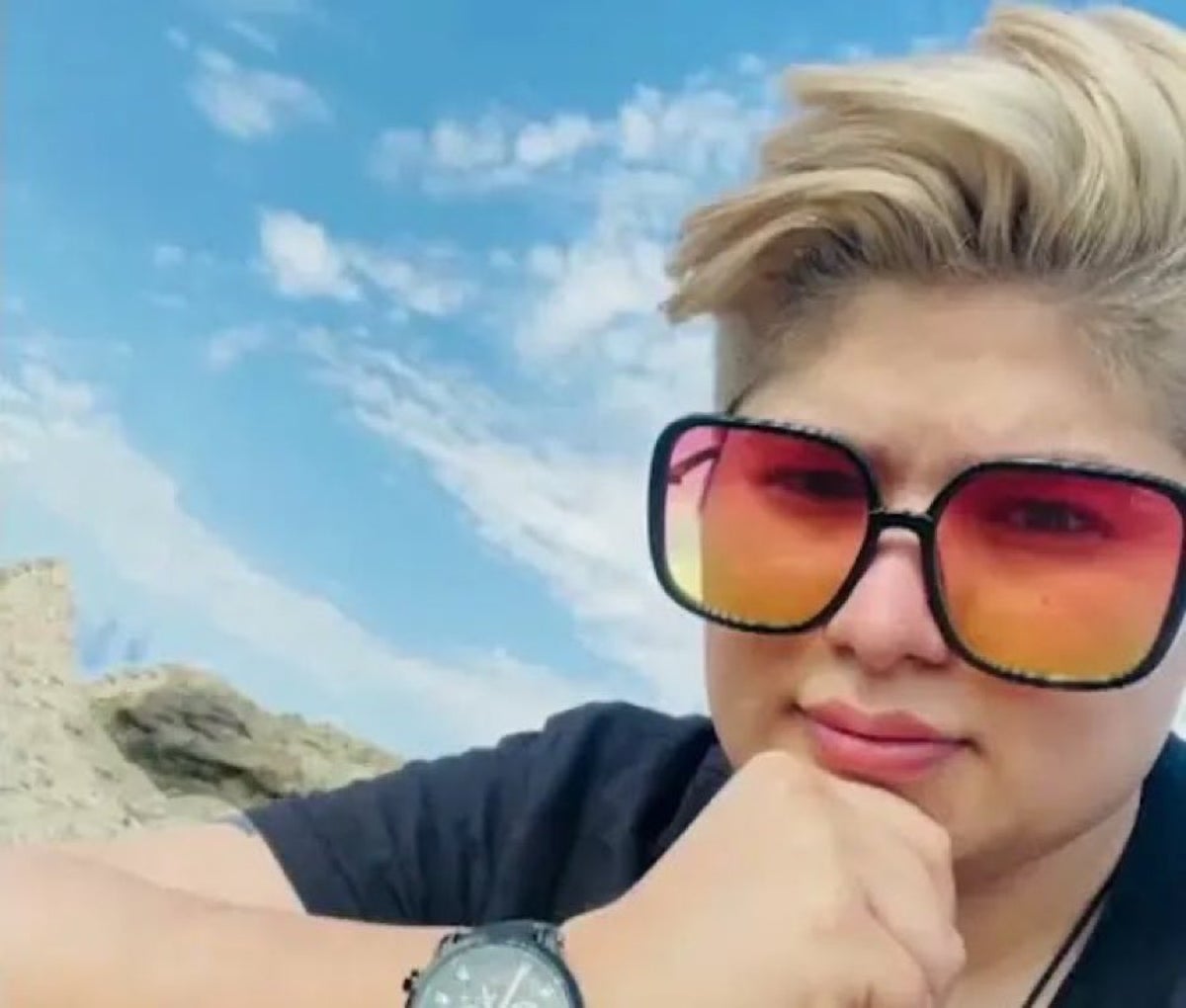 Two Iranian LGBT+ activists who vocally questioned gender norms face possible execution, alarming advocacy groups around the world and causing outrage from their supporters.
Zahra Sedighi-Hamadani, 31, and Elham Choobdar, 24, are widely known as LGBT+ rights advocates living in northwestern Iran.
On Sunday, a notorious revolutionary court in the northwestern city of Urmia reportedly sentenced the two to death on religiously motivated charges of "corruption on Earth", for "spreading" homosexuality, promoting Christianity and having contact with hostiles. foreign media.
A news agency linked to Iran's judiciary confirmed the two had been placed on death row, but said they were charged with "cheating women and young girls and trafficking them into one of the countries in the region".
No evidence has been released publicly and the inner workings of the case, like most handled by the secretive Revolutionary Guards, have remained unclear.
"This is what Iran has always done to the LGBT community," said Soma Rostami of the advocacy group Hengaw. "Both Zahra and Elham are LGBT activists. Until they can [Iran] will oppress LGBT persons and ensure that they also have no voice abroad."
Death penalty cases in Iran must be adjudicated by higher courts, and advocates across the country and the world have demanded that authorities reverse the sentences. Three Iranian men sentenced to death for their alleged role in protests in 2019 were reduced to five years in prison under international pressure, their lawyer said on Tuesday.
Choobdar, a clothing salesman, and Sedighi-Hamadani apparently knew each other.
While little is known about Choobdar's case, Sedighi-Hamadani has been at the center of efforts for months by activists and advocacy groups, including Amnesty International, which described her as an "Iranian human rights defender who does not adhere to gender".
According to Iran's Lesbian and Transgender Network, the activist, a mother of two also known as Sareh, was arrested last October by the Iranian Revolutionary Guard Corps while allegedly trying to enter Turkey.
Legal experts are baffled at how a border-crossing charge, which normally carries a fine of less than $200 (£174), has somehow turned into a death penalty case. But proponents suspect that Sedighi-Hamadani's LGBT+ status, as well as an interview she gave to the TBEN's Persian-language service, may have contributed to the escalation.
"Sareh was really motivated to defend LGBTI rights," said Shadi Amin, executive director of 6 Rang, an Iranian human rights organization. "She spoke openly about her forced marriage, her lifestyle and her feelings about her lesbian identity; she was really active on social media. All this made her different. She acted as a role model for many young LGBT people."
After her arrest, Sedighi-Hamadani was held in solitary confinement for nearly two months before being transferred to a prison where she was reportedly denied access to a lawyer, an advocacy group said.
Rostami said both activists were pressured to confess and further punished when they refused. Authorities threatened to take Sareh's children and deprived her of fellow inmates who were friendly to her, she said.
Without citing evidence, pro-regime social media outlets have accused Sedighi-Hamadani of smuggling hundreds of Iranian women and girls and forcing them into sex work abroad.
In April, the Revolutionary Guards affiliated news channel Tasnim released a propaganda video about the activist, accusing her of gambling and financial crimes, and mocking the campaign to release her.
Homosexuality is officially banned in Iran under harsh interpretations of Islamic law, and is theoretically punishable by death, although executions of lesbians or homosexuals accused of no other crime are rare. Authorities often also accuse those accused of homosexuality of more conventional crimes, such as rape or murder.
Iran's dominant religious hardliners have fueled hatred of gender and ethnic minorities in recent months. This week, Iranian President Ebrahim Raisi described homosexuality as a "very petty and ugly" phenomenon embraced by the West.
Thousands of Iranian gay, lesbian and transgender people have fled Iran in recent years and have applied for asylum abroad.