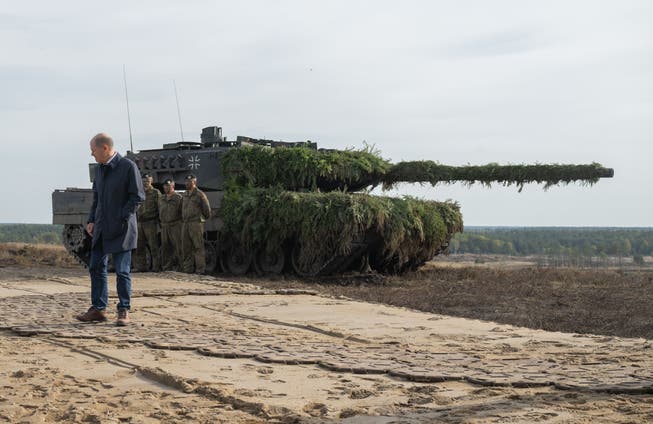 That would be the real "game changer": after the marten, is the leopard now also coming? The pressure on Scholz increases
Poland is ready to join forces with other European countries to deliver Leopard II main battle tanks to Ukraine. Germany's approval is decisive. There, politicians from the Greens and the opposition call on Chancellor Scholz to act.
After the announced armored personnel carriers, is western Ukraine now also making heavy main battle tanks available? In any case, this would be the "next logical step," says Patrick Sensburg, President of the German Armed Forces Reservist Association in an interview. The reason: An armored personnel carrier like the German Marder only unfolds its full potential in combination with a heavy main battle tank like the Leopard II. While the Marder secures the immediate area and brings infantrymen to the front and back, the Leopard with its large-calibre cannon can work at a distance target enemy tanks and artillery positions. This interplay of modern western weapons technology could change the situation on the battlefield in Ukraine's favour.