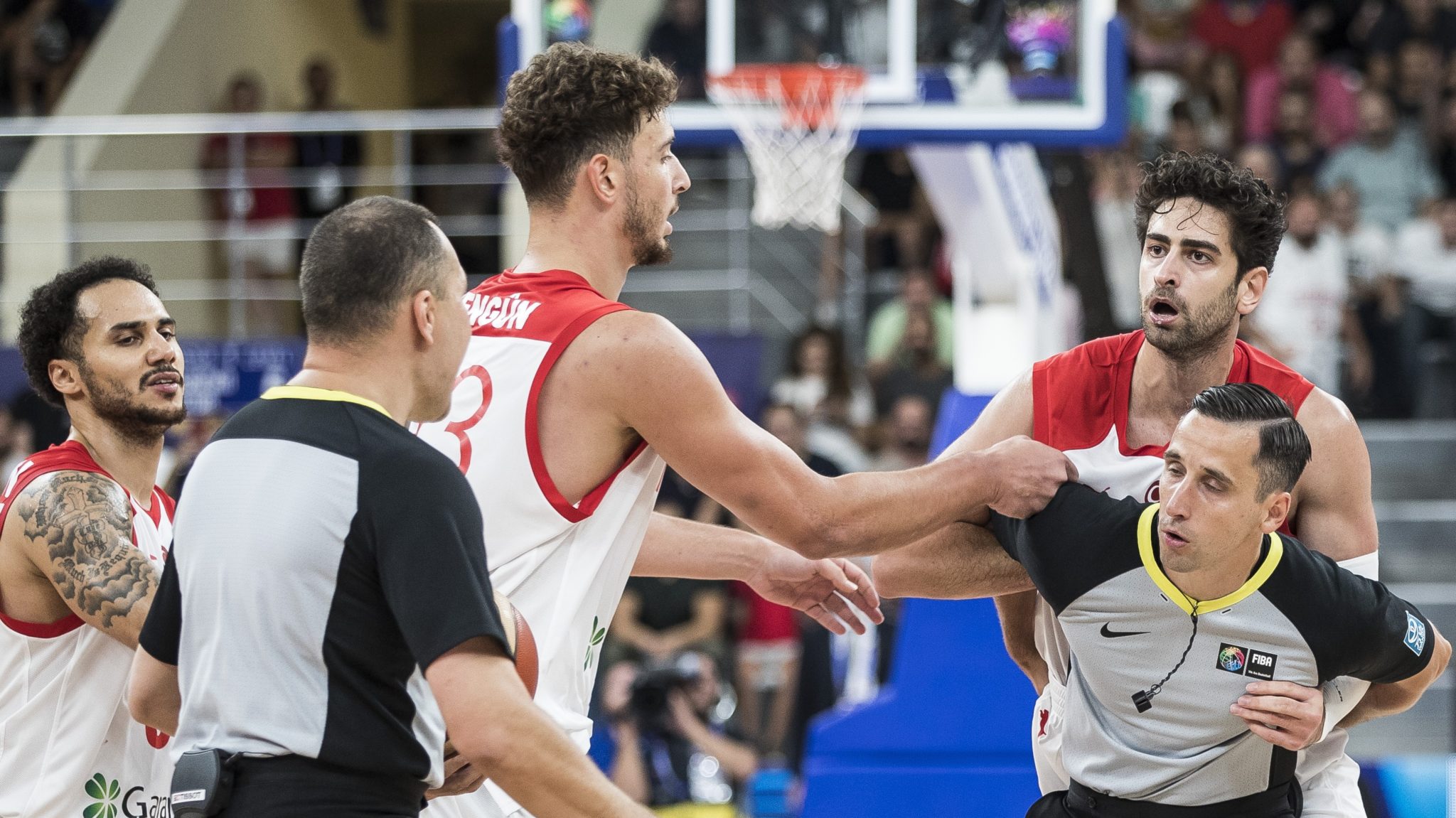 Furkan Korkmaz has spoken out about being attacked by opponents and security after Turkey's heated EuroBasket game against Georgia on Sunday.
Tensions first started to rise when Korkmaz had an altercation with Georgian Duda Sanadze.
"First he started talking shit to me, I don't let anyone talk shit to my face," he said. "As part of the game, he's going to say something and you're going to say something back. reacted as a person, as a man, I just showed a reaction."
Korkmaz claims things only got worse from then on, with tensions spilling over into the tunnel after both players were sent off.
"There were no safety measures at all when I went to the locker room," he said. "When we went there, three of their players, including Sanadze, and two security people started running towards us. We started bumping each other. Actually, it was a street fight.
"Five people attacked us, we defended ourselves. It was such a struggle. There were players from Georgia. The intentions of the security guards were not good. They did not try to intervene in the events."
Turkish basketball officials have since threatened to pack their bags and withdraw from EuroBasket if security footage of the incident is not released.
Turkey also protested the outcome of the match, claiming that 22 seconds were cleared from the clock during the on-field skirmish.