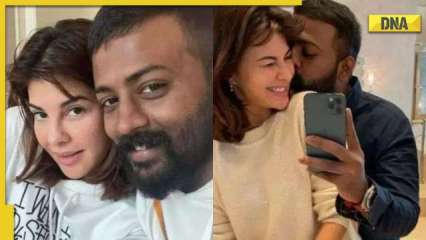 Bollywood actress Jacqueline Fernandez said in her recent statement to Patiala House Court in Delhi that Conman Sukesh Chandrashekhar has played with her "emotions" and made her "life hell".
According to the India Today report, Jaqueline stated, "Sukesh has misled me, ruined my career and my livelihood." She also claimed that a government official introduced her to Chandrashekhar. However, she "felt someone was playing tricks on her."
Meanwhile, a court in Delhi sent notice to the Enforcement Directorate (ED) on Monday to respond to a request from actor Jacqueline Fernandez seeking permission to fly to Dubai for professional work after January 27.
Jacqueline, one of the accused in a Rs 200 crore extortion case involving con artist Sukesh Chandrashekhar as the main defendant, had applied for an urgent hearing. The court therefore placed the case on the agenda for the next hearing on January 25. The actor had pleaded in December last year to travel abroad to visit her ailing mother in Bahrain. However, she withdrew it because the court would not allow her to travel abroad.
Chandrashekhar allegedly extorted money from politicians, celebrities and businessmen. He cheated former Ranbaxy pharmaceutical company owner Shivinder Mohan Singh's wife Aditi Singh out of Rs 200 crore. Chandrashekhar had sent super expensive gifts to Jacqueline while also booking a charter flight for her from Mumbai to Chennai during his bail period.
Moreover, according to the ED, it is suspected that the alleged scammer had sent huge chunks of money to her, extorted from Singh. It was previously reported that Nora Fatehi had sued Jacqueline Fernandez for dragging her name in the Rs 200 crore money laundering case. Nora even added that Jacqueline tarnished her image by linking her name to con artist Sukesh Chandrashekhar.
Later, Jacqueline's lawyer Prashant Patil opened up about Nora's libel allegations against her client. In an interview with ETimes, Patil stated that "Jacqueline has not made any statement to Nora or any other person for that matter to any electronic or print media. She has deliberately avoided talking about the procedures of the Enforcement Directorate." He further added that to date Fernandez has maintained immunity from the law and because the case is before the courts, she has always avoided speaking in front of print media and social media. "That being said, we have not received an official copy of the lawsuit filed by Nora. Once we receive an official confirmation or an order from the honorable court, we will act on it legally," the lawyer added. (with input from IANS)

READ | Step inside Ranbir Kapoor, Alia Bhatt's Vastu home with stylish interiors, spacious living room and more