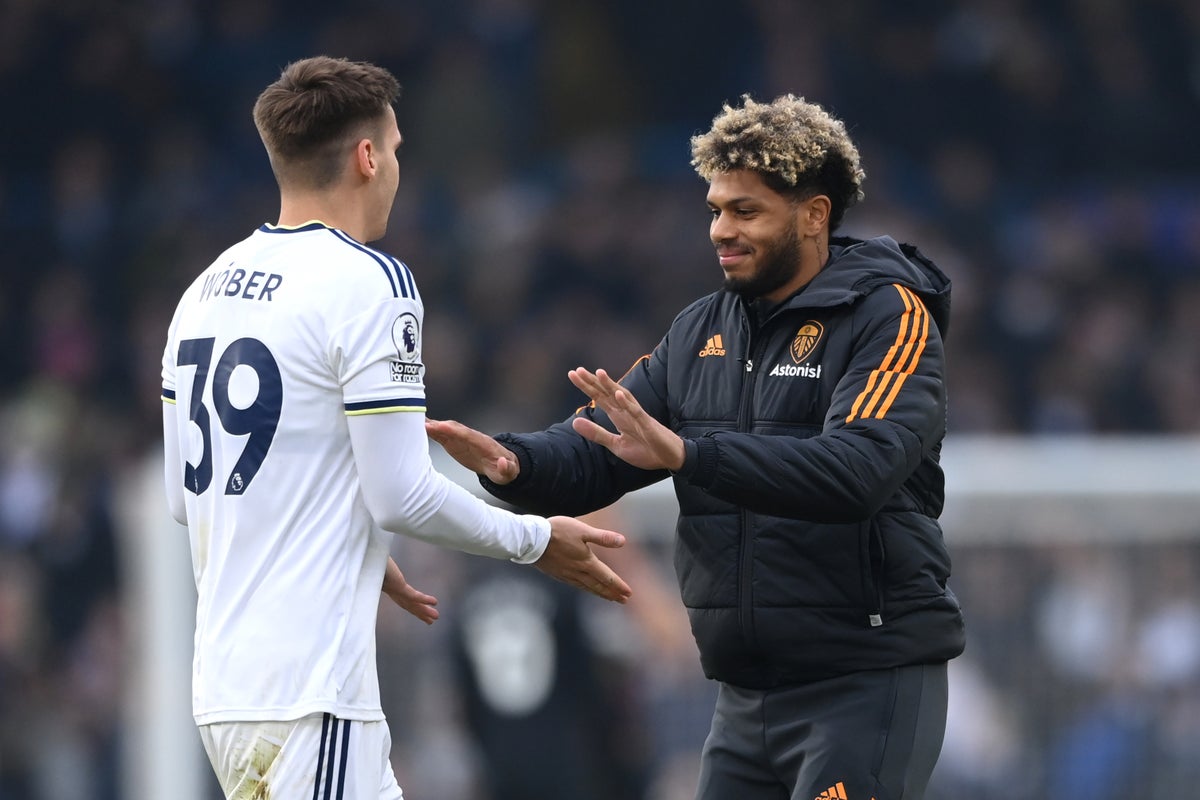 Leeds United boss Jesse Marsch defended his decision to keep the club record, signing Georginio Rutter on the bench in the 0-0 home draw against Brentford.
Rutter, signed for £36m from Hoffenheim last week, was an unused substitute in Sunday's frustrating Premier League stalemate.
A disjointed game cried out for Rutter to make himself an instant Elland Road hero, but Marsch resisted the temptation to turn to the France Under-21 striker.
Marsch said: "We have thought about it. I could have done it. I just wanted to integrate it properly.
"I felt like the guys on the field, Willy (Gnonto) was close to a play so I let him on, I thought Jack (Harrison's) performance was really strong.
"When you have new players you always want to set them up to succeed, so in the end I decided to wait maybe another week before we unleash him."
Leeds created the better chances as their scoreless league run was extended to six games, with Brentford goalkeeper David Raya making the decisive save from Gnonto's slanted effort in the second half.
Brentford didn't try on goal, but stuck to their game plan – slow the game down and disrupt Leeds' rhythm – and were rewarded when they extended their club record unbeaten league run to eight games.
Marsch said: "This is sort of a roadmap for coming to Elland Road. There are teams that do this to be honest, it's an intelligent way to come here and play against a team that likes to play with pace.
"But my group and I have learned not to get frustrated and to stay focused on exactly the game. I thought we did well today.
"The group is disappointed because they really felt they played well and wanted to be rewarded with the points."
Brentford, unbeaten in the league since October, failed to earn a fourth consecutive top-flight win for the first time since 1939, but head coach Thomas Frank was delighted with his side's point.
Frank said: "I think I have to give credit to Leeds. I said before the game that Leeds have a very good team.
"I think Jesse and his staff are doing a very good job. They play with great intensity and very forefoot, so you have to deal with that pressure."
The Dane added: "It was a really solid performance. We defended very well and gave almost nothing away.
"I think the only big chance was for Gnonto to transition, where David had to save him. The rest were pretty well under control."