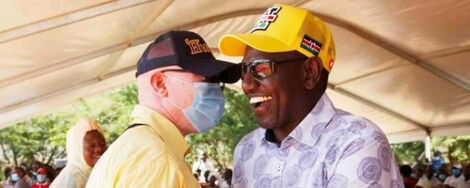 Former Kibwezi MP Kalembe Ndile is now seeking to replace Senator Isaac Mwaura as the representative of people with disabilities in Parliament following his road accident in 2017 which left his right thigh broken.
Ndile said he was now a member of the Kenya Disabled People's Society and therefore was best suited for the job.
Ndile was involved in the crash in September 2017, when his vehicle collided with another car in the Devki area along the Nairobi-Mombasa highway.
DP William Ruto welcomes Senator named Isaac Mwaura to his camp in January 2021.
Twitter
"On the way home, I was unfortunately involved in a serious car accident which broke my right thigh, among other serious injuries," he said.
Ndile further said the party should take into account that Mwaura had changed his alliance, which was followed by his removal from the Jubilee Party membership register.
"Although the party may still have its pre-election nomination list, it is important to note that some hitherto preferred candidates have changed their party allegiances as the Honorable Mwaura has proven," said the former deputy.
Ndile further boasted that he had a strong following and was loyal to Jubilee, that he even dissolved his political party to prove it.
"As you know, I was the leader of the party, the Independent Party (TIP) which I voluntarily dissolved to form Jubilee Party so that we have a winning team.
I managed to become a strong number two in Mavoko's parliamentary race with over 25,000 votes for the president and myself, "he said.
Isaac Mwaura was among six other appointed senators who were expelled from the Jubilee Party for misconduct.
He sued Jubilee, however, after which the court ordered the party to refrain from firing the senator until his case was heard and decided.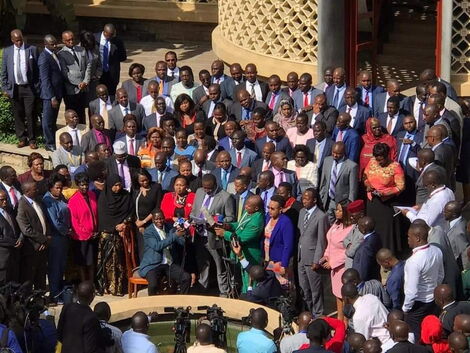 Members of the Jubilee Parliament
Facebook