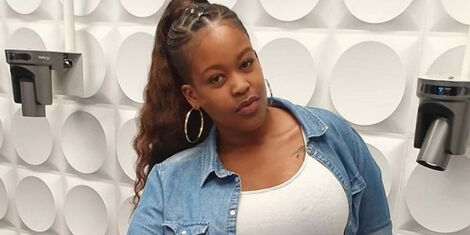 Located in the leafy suburbs of Kileleshwa, Nairobi, Kenya High School is regarded as one of the top public national schools in the entire country.
Established in 1908, the girls' high school has undergone a massive transformation over the years to cope with fierce competition.
Likewise, a number of media personalities who have achieved acclaimed status in their respective careers are a product of high school.
Radio host Kamene Goro at the Kiss Fm Studios
Instagram
Camene Goro
Media personality and extraordinary, camene goro, is an alumnus of Kenya High School. She is known for her hosting kiss fm's breakfast show for the past three years.
She later joined the University of Nairobi where she received a bachelor's degree in law. Her stint in media came during her sophomore year when she was a primetime anchor at Ebru TV.
Amina Abdi Rabar, a renowned event moderator and host of NTVs The trendis also an alumnus of the prestigious high school.
The media personality, whose career has seen her grow into one of Kenya's famed stars, has experience on both radio and TV.
Except for NTV, she hosts the Turn up entertainment show on Maisha Magic East alongside DJ Joe Mfalme.
The name Carol Radul is synonymous with ardent sports fans and pundits. The former Kiss 100FM presenter had amassed 21 years at Radio Africa.
During her tenure, she launched Radio Jambo and then hired Gidi Gidi and Ghost Mulee. Radull is also credited with launching the (Radio Africa Group Limited (RAL) Digital division.
During an earlier interview, Radull recalled her past days at school and noted that her teachers had branded her a failure.
"Eventually I ended up at Kenya High School, where I was chosen by the teachers as the one most likely to fail in life," Radull recalled during an earlier interview with Churchill.
NTVs Olive Burrows is also an alumnus of the school. With over a decade of anchoring and storytelling, Burrows is known for interviewing the 44th President of the United States, Barrack Obama.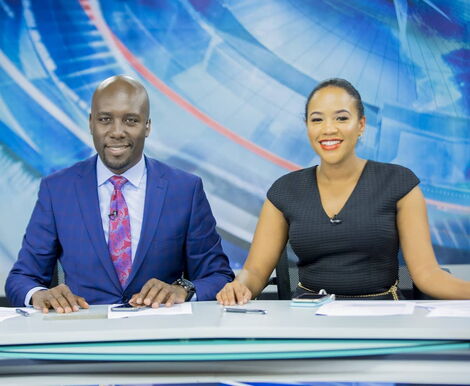 NTV News anchors Dennis Okari and Olive Burrows on set.
Twitter