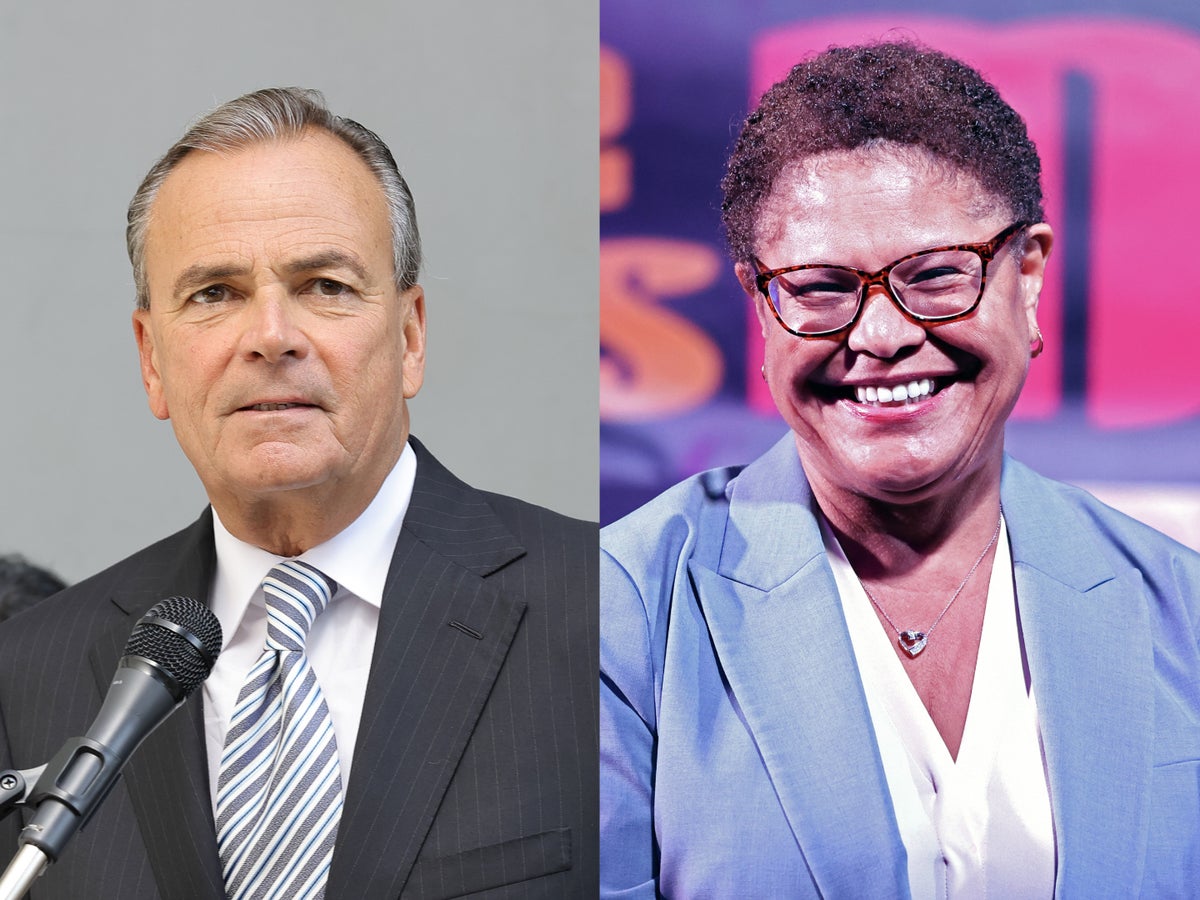 Representative Karen Bass is expected to beat billionaire Rick Caruso to become Los Angeles' first female mayor, and only the second black person to hold the office.
The 69-year-old congressman defeated the former Republican businessman, who spent more than $100 million of his personal fortune on the race.
Projections of Ms. Bass' victory came Wednesday afternoon after LA County election officials' latest results put her at 53.06 percent of the vote to Mr. Caruso's 46.94 percent.
Ms. Bass is a six-term U.S. Congresswoman representing California's 37th congressional district, chairs the Congressional Black Caucus, and was shortlisted by Joe Biden to be his Vice President.