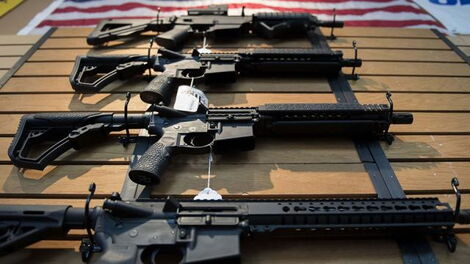 A senior Kenyan Defense Force (KDF) officer was arrested for shooting at a policeman who caught him drinking after curfew hours.
A report of Daily Nation on Sunday, November 22, reported that the KDF official identified as Lieutenant Colonel Samuel Ngaruiya Maina shot and wounded police officer Victor Osiro.
Officer Osiro allegedly smashed Maina and others at a landing stage in Njoro, Nakuru County, after curfew hours and sought to arrest them for violating Covid-19 containment measures.
A report to Rift Valley Police Headquarters said Osiro was shot while trying to stop the revelers.
Several guns on a table.
Twitter
He suffered leg injuries and was taken to Njoro Sub-County Hospital before being discharged soon after.
After noticing that the bleeding did not stop, Osiro returned to the hospital and was referred to the Nakuru Mediheal Hospital.
"Mr. Osiro was treated at the Njoro Sub-County Hospital and was discharged, but was referred to a Nakuru hospital where he is undergoing treatment. He is in stable condition," it read. part in the report.
Ngaruiya was arrested alongside another suspect, James Warui Maina.
When the KDF official was arrested, his Beza 496 pistol, loaded with 15 rounds and a car, was seized.
The two are expected to be brought to justice on Monday, November 23, 2020.
There has been an increase in the number of assaults against or by the police.
In October, a police officer was accused of cutting off the hands of a lawyer, which resulted in his death.
It has been alleged that Constable Nancy Njeri cut off lawyer Onesmus Masaku's hand while defending her attempt to rape her in her home. The case is currently under investigation with the officer who now faces murder charges.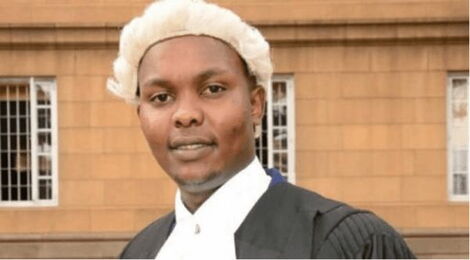 Lawyer Onesmus Masaku, who died on Sunday, October 18, after being injured after cutting his hands.
File