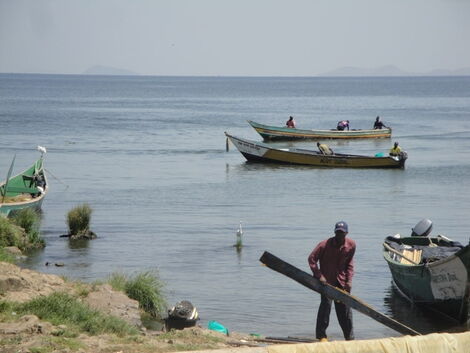 The Kenyan authorities are holding hostage the bodies of nine Ugandans who drowned in Lake Victoria on Tuesday evening, November 17.
Authorities issued an ultimatum to their Ugandan counterparts, asking them to release two Kenyan fishermen who had been arrested and their boats confiscated in an incident that occurred on Thursday evening (November 19).
Kenyan Coast Guard officials have remained adamant that the bodies of nine dead Ugandans would not be released if the two TBEN were not released.
Boats on the shore of Lake Victoria.
Facebook
Relatives, who have since confirmed the bodies of the deceased, and police in the area have started negotiations on how to deal with the matter, but the Kenya Coast Guard has stood firm in its decision.
The boat, which was heading for Honge Beach in Bondo sub-county from Uganda, capsized on Tuesday, killing 10 passengers.
10 other passengers who were on board the boat were rescued by fishermen who had heard their loud cries.
One of the bodies was recovered on Wednesday while the others were found on Friday, November 20.
Police said the crash could have been caused by high winds and overloading.
Coast Guard service officer in charge of the domestic squadron Bernard Mibei addressed reporters saying the boat was carrying agricultural produce.
A survivor has since recounted the events that took place before the fatal incident.
"We had loaded our boat with bananas, potatoes and corn. When we were halfway through our trip it was very strong winds and it started to rain as well," said one survivor.
"I saw some people on board drowning as some of us clung to the boat until we were rescued by local fishermen," he added.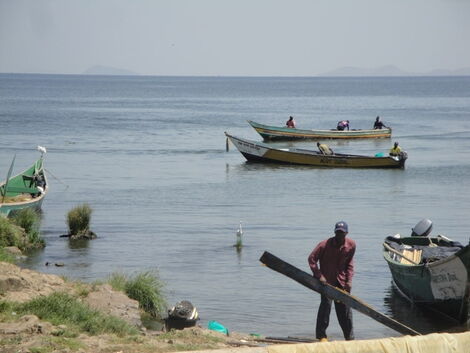 Boats on the shore of Lake Victoria.
Facebook