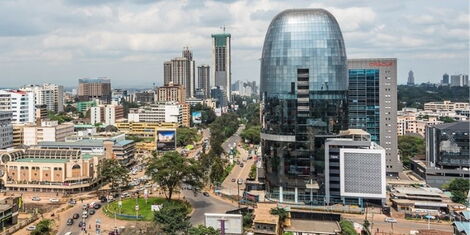 Kenyan is now ranked as the best country to start and run a successful business across the continent by 2022.
A live ranking by US news and world report showed the country ranked 26 globally – an improvement from position 39 in 2021.
According to the outlet, the East African country scored 53.9 points on its openness to business while ranking 78th in entrepreneurship.
In Africa, Kenya was followed by Ghana (ranked 41 globally), Cameroon (ranked 50 globally) and Zambia (ranked 62 globally).
One Africa Place building in Westlands, Nairobi
File
With a population of nearly 55 million, the outlet estimated Kenya's gross domestic product (GDP) at Ksh13 trillion, while GDP per capita was estimated at just over Ksh600,000.
The rankings were drawn from a global survey of 17,000 people, placing a deeper concentration on a segment of 4,500 respondents who are considered "business decision makers".
"The list is based on the association of respondents from different countries with five specific features: affordable, bureaucratic, cheap production costs, connected to the rest of the world, and easy access to capital," the statement reads in part.
In recent years, Kenya has been pinned as Africa's Silicon Valley after receiving significant interest from a technology multinational.
The country, especially the Westlands, has also been hailed as a good hub for start-ups to take the demand for coders to an all-time high.
Some of the multinational companies that have established headquarters in Nairobi include Google, Microsoft, Oracle, Cisco, IBM, and Coca-Cola.
To nurture start-ups and companies, President William Ruto's regime unveiled a new financing mechanism called Hustler Fund, aimed at providing loans to individuals and groups at an affordable interest rate of 8 percent.
Vice President Rigathi Gachagua expressed confidence that 70 percent of the Hustlers fund would be taken up by women.
At a meeting of the country's cabinet, it was decided that Hustlers Fund loans will be capped at Ksh 50,000 for individuals. The CSs also agreed that eligibility for the fund would be based on credit scores.
The rollout will be overseen by the Ministry of Cooperatives, led by Simon Chelugui.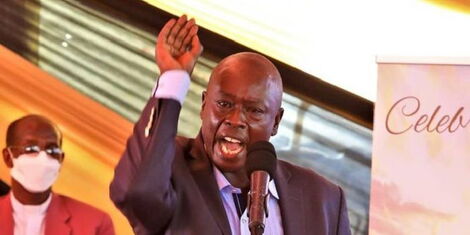 Vice President Rigathi Gachagua speaks at the funeral service of the late Richard Kaguchia in Mukurwe-ini, Nyeri County on September 29, 2021.
TBEN.co.ke