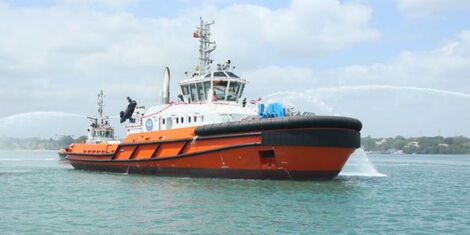 Kenya benefited from a new classification in the Indian Ocean on Saturday, November 12, which should save the country billions of shillings annually.
The Five Largest Global Shipping Industry Associations Best Management Practice (BMP-5), the ocean has been removed from the risk area classification.
(BMP-5) looks like combat piracy and improve maritime security in the Red Sea, the Gulf of Aden, the Indian Ocean and the Arabian Sea.
As a risk area, the country paid billions to shipping companies to insure their goods.
An image of the Mwokozi II during an operation in the Indian Ocean.
KPA
"Removing the Indian Ocean from the list classified as High Risk Areas (HRA) is a major trade boost for Kenya and the wider East African region.
"The cessation of the Indian Ocean" as a high-risk area will save businesses billions of shillings in insurance costs, ultimately lowering the prices of goods in Kenya and the wider East African region," announced Kenyan Mission in the UK.
Declassification will also increase safety on the water.
The Indian Ocean declassification process was lobbied by a multi-agency team from Kenya supported by Kenya High Commission in London.
One of the reasons that prompted BMP-5 to release the Indian Ocean was the improved security in the area.
The Kenya High Commission in London announced that the changes will take effect on January 1, 2023.
"This will allow shipowners and security providers to adapt their operations as map changes are completed by hydrographic organizations and other stakeholders," the commission explains.
The HRA was established at the height of the Somali piracy threat in 2010 to protect shipowners, operators and seafarers from navigating routes patrolled by pirates.
In recent years, however, a downward trend of piracy attacks in the Indian Ocean has been recorded. The decline was attributed to Kenya's heightened vigilance in the waters and crackdown on Al Shabaab extremists.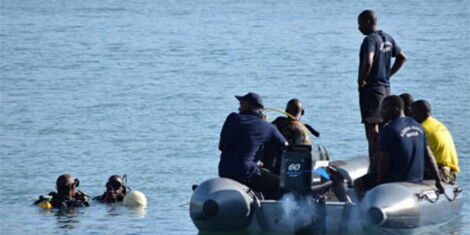 File image of divers in the Indian Ocean
File
shabab