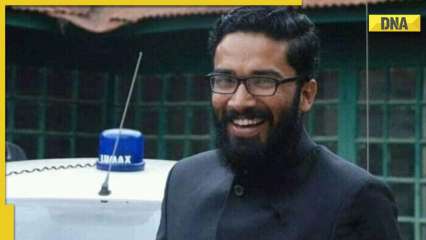 Kerala Government Removes IAS Sriram Venkitaraman From DM Post Within 6 Days: Here's What Happened | Photo: Facebook (Sriram Venkitaraman)
IAS officer Sriram Venkitaraman was recently transferred as a district magistrate after just six days. This decision was made by the state administration due to legal pressure. IAS Venkitaraman is charged in connection with the death of a journalist. The appointment of IAS Sriram Venkitaraman as the district magistrate of Alappuzha sparked a fierce reaction.
IAS Sriram Venkitaraman allegedly hit the journalist with a drunk driving car and the accident claimed the life of KM Basheer, the bureau chief of the Malayalam newspaper Siraj.
The prime suspect in this incident, which took place on August 3, 2019, was identified as IAS Sriram Venkitaraman. Venkitaraman was chosen as Alappuzha District Collector and was fired from his position after just one week. There were protests from the Journalists Organization, numerous Muslim organizations, the Youth Congress and many other groups against the IAS officer.
READ | Flight attendant dies after dentist treatment for vaginal bleeding in Gurugram, CBI files case
In addition, BJP has shown support for an IAS official and criticized the government for removing Venkitaraman from his position as DM in Alappuzha. The Kerala State Civil Supplies Corporation Limited currently has IAS as its general manager.
He had previously been appointed district magistrate on July 24 and had started on July 26. He was dismissed from his position on August 1. VRK Teja Mylavarapu, an IAS officer from the 2015 batch, will now take over the post of the district magistrate of Alappuzha, according to the Kerala government notice. He was previously director of the Schedule Castes Development department.
READ | Do you want to convert your fuel-driven vehicle into an electric car? Know all about the New Delhi Government Scheme