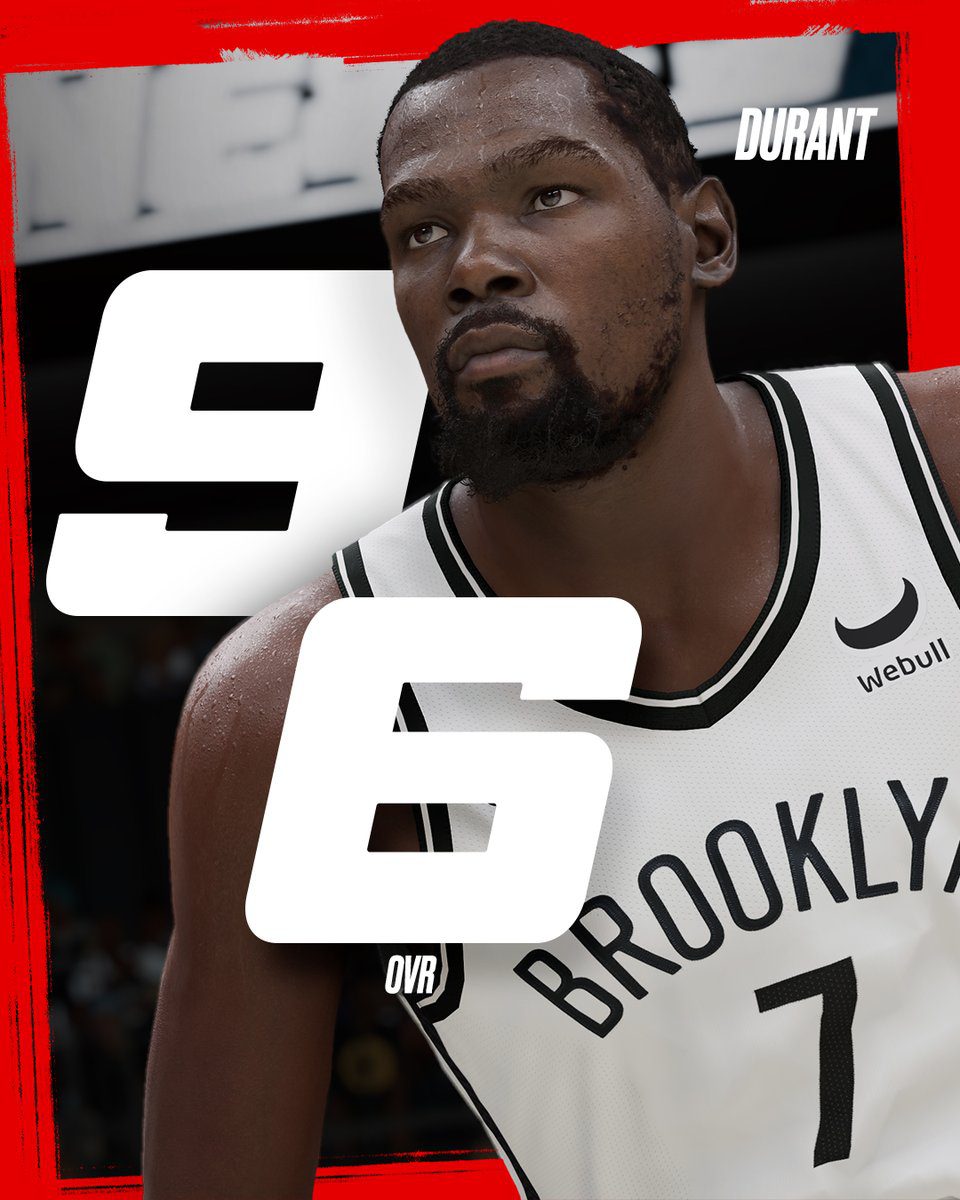 Brooklyn Nets' star Kevin Durant wasn't too happy about his player rating for NBA 2K23, calling it "laughable" in a Twitter post.
https://twitter.com/KDTrey5/status/1567191385689948160
Durant is tied with LeBron James, Stephen Curry, Nikola Jokic and Joel Embiid for the second highest rating among active players, behind only Giannis Antetokounmpo.
Of course, Durant is probably kidding about his rating; second best isn't bad, especially after a first round in the playoffs.
Paolo Banchero (#1 overall pick) and Jabari Smith (#3 overall pick) are the top-rated rookies with 78 overall.
Curry is unsurprisingly the best three-point shooter with 99.11 points higher than the second best player.
Yes Morant and Zion Williamson are the best dunkers with 97.
NBA 2K23 launches on September 8 for PlayStation 4, PlayStation 5, Xbox Series X/S, Xbox One, Nintendo Switch, and Microsoft Windows.