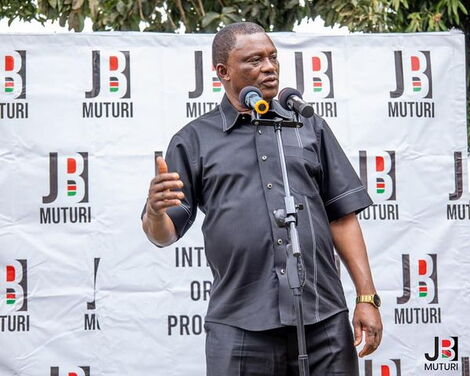 The Democratic Party (DP) has announced that the President of the National Assembly, Justine Muturi, is its candidate for the presidency.
At a meeting held in Nyeri on Tuesday, September 22, delegates from 11 counties in the Mount Kenya region announced their support for Muturi's presidential candidacy.
Delegates had gathered in Nyeri to deliberate and prepare for the upcoming general election in 2022.
President Justin Muturi meets with leaders of Mount Kenya East on Friday, September 10, 2021.
Facebook
"Muturi is a proven leader, a man of integrity, we are convinced that he is the person who can lead this country to prosperity," said the delegates.
They announced that the party was fully committed to supporting Muturi for his presidential candidacy until the end.
They described the president as a committed civil servant and added that they believed he would go through with the ballot as a presidential candidate.
"We have heard it and we believe it will go through the polls. We know him as a man we can trust and we hope he will go through with it, "they added.
They called on all members of the party founded by Kenya's third president, Mwai Kibaki, to join together to fully support the president in his presidential ambitions.
"We ask all members of the DP party to support Muturi and today we invite Muturi to join the DP immediately because the members decided that we did not have a better candidate than him," they noted.
The President of the National Assembly officially launched his candidacy for the presidency on July 3, ahead of the general elections of 2022.
Muturi had previously told leaders of Mount Kenya East that he didn't have much faith in the national parties that most people want to use to gain the highest seat in the country and assured them that he would soon announce his party of choice. .
"I, JB Muturi, hereby declare my candidacy for the post of President of the Republic of Kenya in 2022. Very soon I will also declare the party for which I will be running soon. Join me on this journey to bring integrity back to Kenya, "said the President.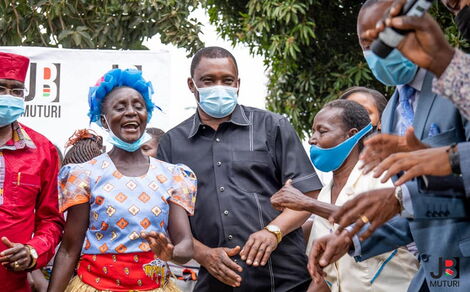 President Justin Muturi meets with leaders of Mount Kenya East on Friday, September 10, 2021.
Facebook