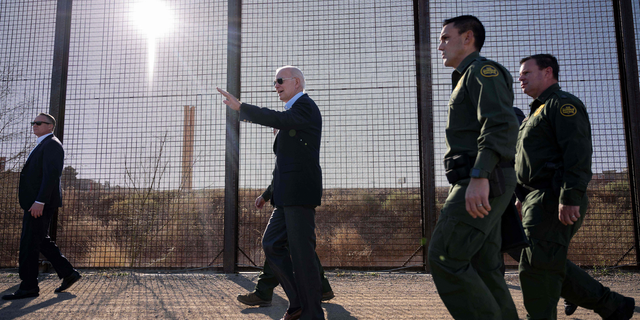 TBEN News host Laura Ingraham said President Biden can run from the border crisis, but he can't hide from it in "The Ingraham Angle" on Monday.
LAURA INGRAHAM: Run, Joe, run, that's the focus of tonight's "Angle." After millions of illegal aliens—don't call them migrants anymore, by the way—rushed into our country and tapped public services, Joe Biden was shamed for a fast border trip to El Paso. Now the tour was highly choreographed and generally pointless, a sort of Soviet-style propaganda coup to show our dear leader in the best possible light.
…
BIDEN LEAVES EL PASO AFTER SHORT BORDER VISIT WITHOUT SEEING MOST AFFECTED AREAS, CRITICS SAY
The bottom line is that Joe Biden's visit to the border was all theater, no substance. Now he threw a few bones at the enforcement crowd, but they do little to change the math. We are be trampled underfoot; there were more than 73,000 'breakaways' in November, the highest number ever recorded. November also saw the highest number of border encounters, over 233,000.
CLICK HERE TO GET THE TBEN NEWS APP
And the total number of arrests and 'escapes' for 2022 surpassed 3.3 million. That's another record. But don't let these numbers worry you, because team Biden wants you to know they mean business now.