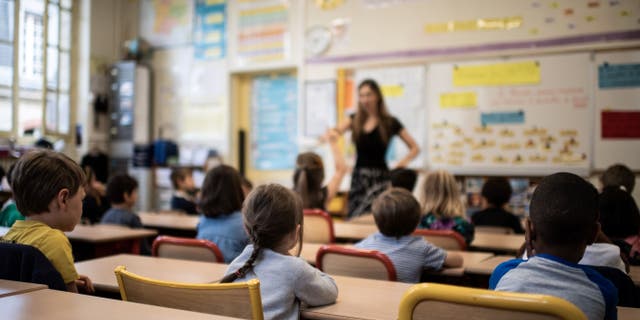 TBEN News host Laura Ingraham explains how waking schools are fighting merit to promote diversity and equity and what this means for kids in "The Ingraham Angle."
LAURA INGRAHAM: It's not just laziness or sloppiness at play here. In our schools, in our boardrooms, and in politics, the best of America is slowly being erased and replaced by a slavish commitment to justice and diversity. These concepts are relentlessly promoted in waking curricula from kindergarten onwards. In high school, we see how bad this really is. Think about what just happened Northern Virginia, where school administrators deliberately withheld from students applying to college the fact that they had, in fact, been recognized as National Merit Scholars. All because the administrators didn't want to hurt the feelings of the students who didn't get the scholarships. What does this mean? Well, this means that the students were punished by waking schools because the students excelled.
VIRGINIA SCHOOL AWARDS SCANDAL DEEPENES, LEADS INJURY OF GOVERNOR, AG: 'THIS SHOULD BE ILLEGAL'
CLICK HERE TO DOWNLOAD THE TBEN NEWS APP
…
Instead of raising the bar to encourage hard work by students across the country, schools dropped standards, dropped standardized testing requirements. And to this day, those tests remain optional for many colleges. While this has helped widen the pool of diverse applicants, it doesn't change the fact that we have generations of immigrant students who have been duped by liberal teachers. Last October, a report revealed the shocking state of affairs for Illinois third graders. But measuring objective merit, as they did in that study themselves, is racist — ridiculous — according to the left. George W. Bush was right when he called this the soft bigotry of low expectations.