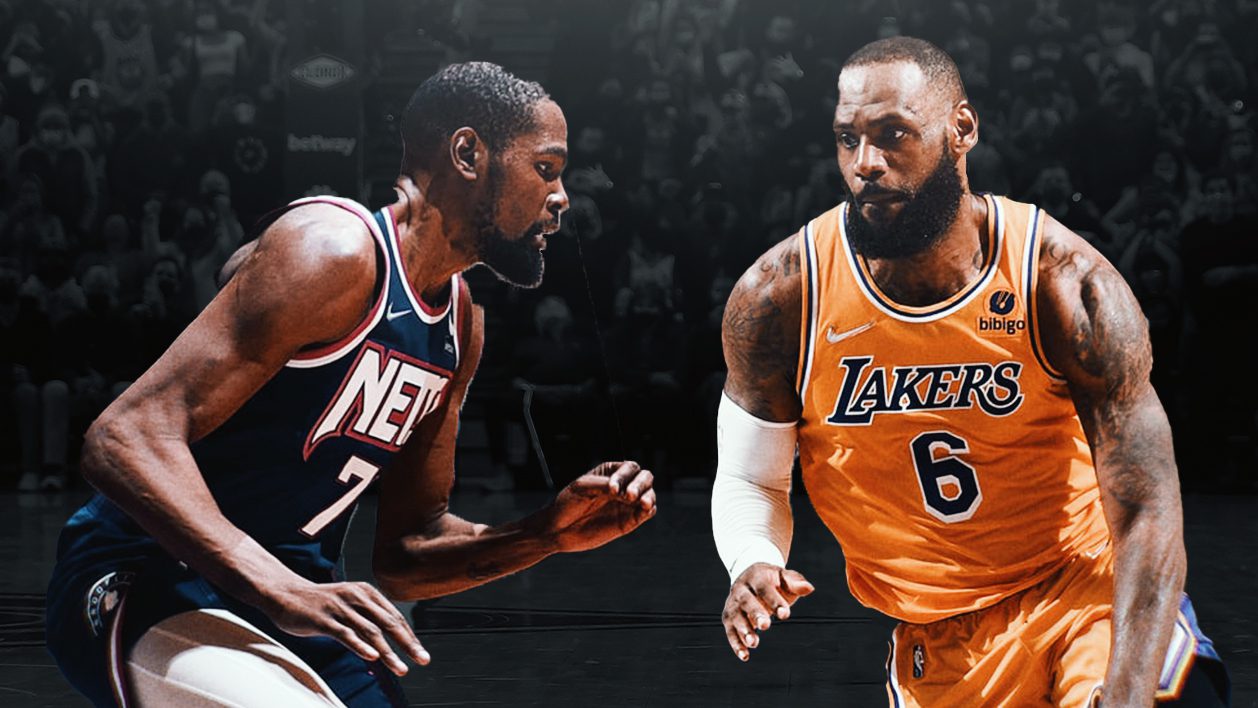 LeBron James believes that Kevin Durant has the best chance of any active NBA player to catch him scoring.
"KD is definitely the first thing that comes to my mind," James told ESPN's Dave McMenamin in a recent interview.
His name is Easy Money and Slim Reaper for a reason. He does it so effortlessly. His ability to shoot the three balls, shoot the middle range, get to the paint and also shoot 85, 90 from the free throw line. Those are important ingredients."
So, what would Durant need to actually capture James? Let's assume LeBron continues to score at an average of 25 points per game for four more seasons before he retires.
If he played 55 games per season (his average since arriving in LA), that would earn him an extra 5,500 points and finish his career at 43,465.
Kevin Durant, on the other hand, currently has 26,071 points. So he would need 17,394 points to meet LeBron's projected career mark.
That means Durant would need to score 30 points per game while playing in 70 games per season, for the next eight seasons (when he turns 42). While it's not completely impossible, it's clearly unlikely.