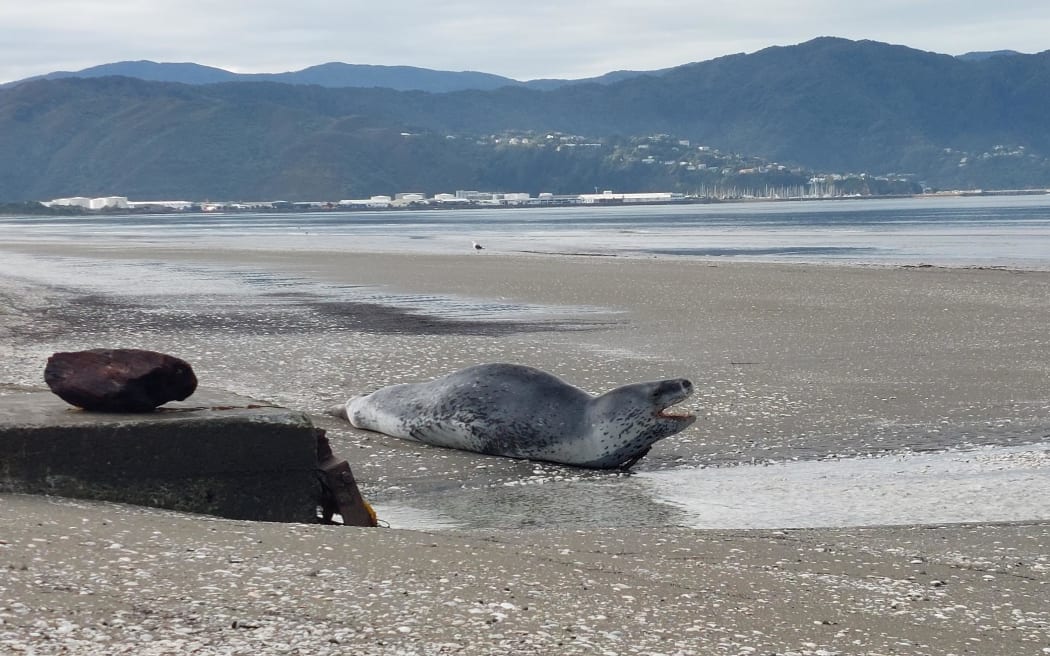 A leopard seal has been spotted on Petone Beach, Lower Hutt, attracting some onlookers as he took a nap on the sand.
Some local residents built a driftwood fence to prevent people from getting too close.
The Department of Conservation (DOC) established a perimeter and encouraged people to keep their distance.
DOC personnel said the seal was in good health and appeared to be uninjured.
They expected it to be on the coast for a tidal cycle and remain there for the rest of the day.
The seal has spent much of its time sleeping and occasionally rearing its head.
Leopard seals visit the Wellington region once or twice a year.
An earlier sighting, in Oriental Bay in July, marked the first time any of the animals had come so close to the city of Wellington, according to a DOC naval adviser.
One had come ashore at Petone Harbor earlier in 2018.