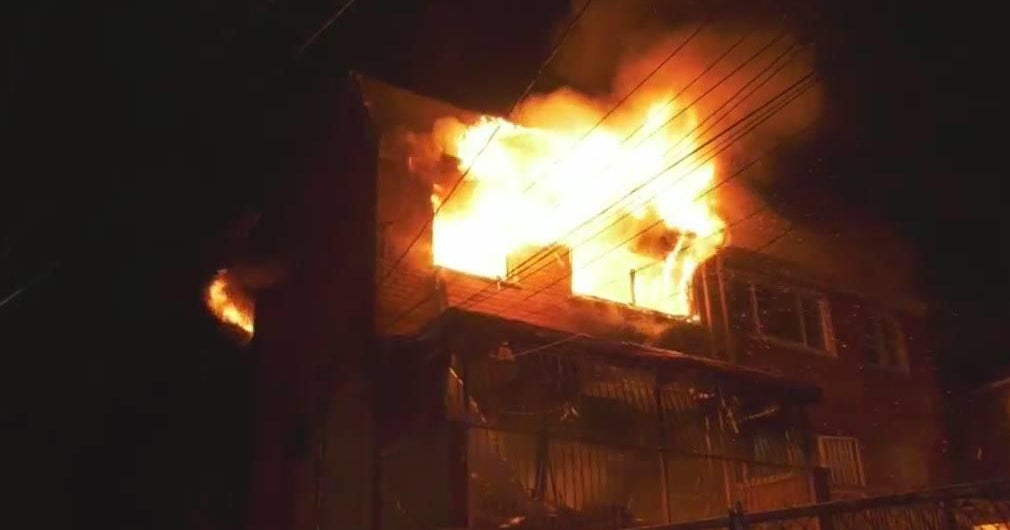 NEW YORK Investigators say a lithium-ion battery started a fire that killed a Queens man late Friday night.
Bright orange flames engulfed a three-story private home on 89th Street in East Elmhurst just before midnight.
Dozens of firefighters worked quickly to put out the blaze and rescue families trapped inside.
At least one person in the home and one firefighter were taken out on stretchers.
"When I opened the door to the second floor, the stairs were on fire within seconds," said resident Jose Corona.
Corona got out just in time, but says it was his scooter that started the fire.
"I disconnected the scooter, the electric scooter, and when I disconnected it, I was on the first floor, I went to the second floor to have breakfast. As I put my cereal in the bowl, I heard an explosion, boom boom like gunfire," he said.
The FDNY tweeted Saturday afternoon that fire chiefs determined the inferno was caused by a lithium-ion battery, an ongoing problem in the city.
A total of 10 people were injured, including four firefighters.
Unfortunately, 63-year-old Modesto Collado was killed.
Saturday morning the house was boarded up. Charred rubble is all that was left behind.
"It's just crazy because we're a tight-knit neighborhood and we all care about each other. So it's just sad to hear," said a neighbor.
"I advise people to use these electric scooters, keep them away from your house. It's not worth it. Your life is more important," said Corona.
Several people have been treated for smoke inhalation.
The Red Cross helps those who are now displaced.
Officials say there is no suspicion of crime.