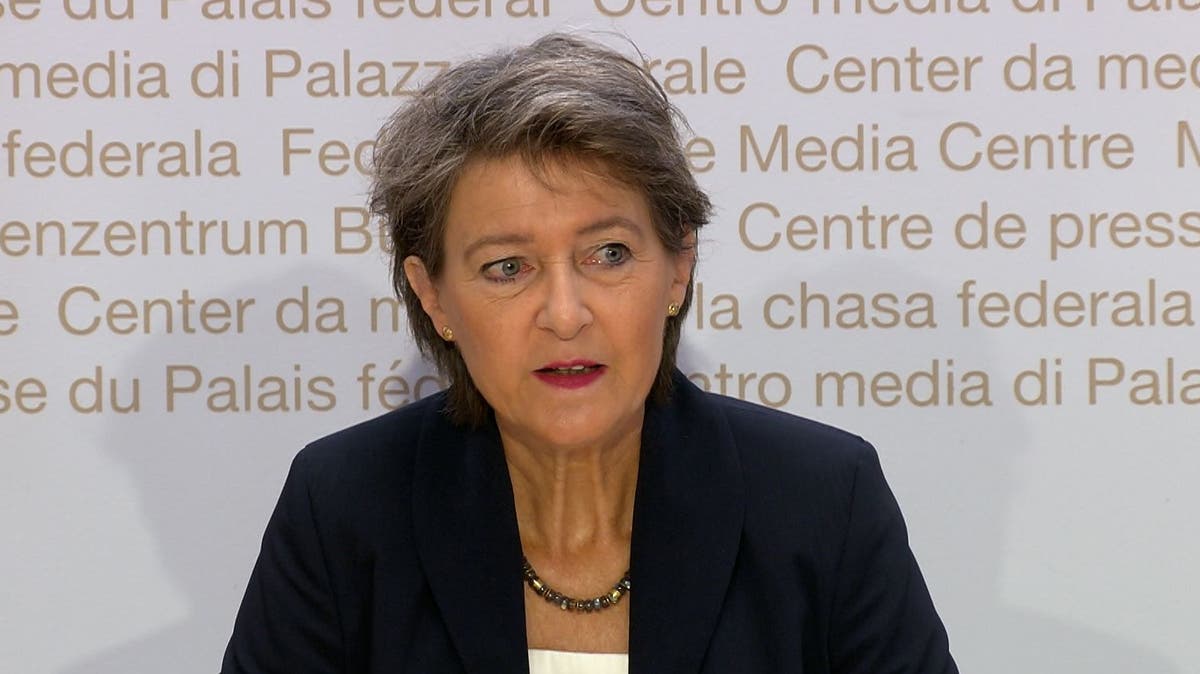 The federal government is rushing to help the energy company Axpo with 4 billion
The Federal Council is rushing to help the Axpo energy company with up to 4 billion francs: On Monday evening, the state government activated the rescue package for the electricity industry by emergency law.
As announced by Axpo and the Federal Office of Energy on Tuesday morning, the loan has not yet been used. Rather, Axpo sees this as reinsurance in order to have sufficient liquidity to continue being active on the market.
Energy Minister Sommaruga, on the other hand, sees the intervention in the market as justified by the fact that Axpo, as one of the large energy companies in Switzerland, makes a significant contribution to supplying the country with electricity.
At the beginning of the year, Axpo's competitor Alpiq asked the federal government about the possibility of a rescue program – but then withdrew its application. At the time, the country's largest energy company also argued that there were imminent liquidity problems due to the turmoil in the European energy markets.
The third-largest energy company BKW is not yet known to have sought a rescue from the state. Rather, the canton of Bern, as the majority owner, has always been extremely critical of possible federal rescue plans.