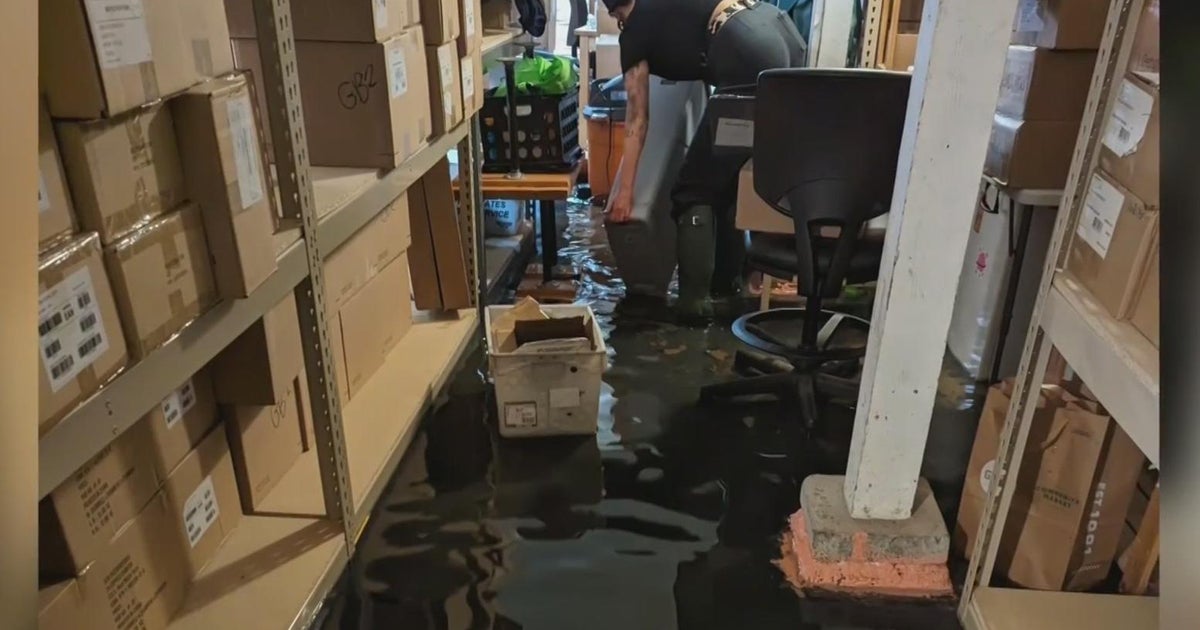 SAN FRANCISCO — A small independent bookstore in San Francisco's Mission District has worked tirelessly to keep their doors open as it continues to be dried up by a storm on New Year's Eve.
Flooding, combined with broken drain pipes, turned Silver Sproket's basement on Valencia Street into a small lake. The store, which specializes in independent comics and graphic novels, estimates the flood caused thousands of dollars in damage.
The flood destroyed inventory and furniture. Mold is now a big problem.
"The business interruption is the really awful, costly part, but luckily our community really showed up to move all of our inventory really quickly after asking for help," owner Avi Ehrlich told KPIX.
Ehrlich posted that call for help on social media.
"If you have rain boots and muscles and can help us, we need help now," he recalled of his post.
"About 30 people showed up over the next hour and helped erect all these boxes that are around us. They made a line of fire from the basement to the back of the store and just passed boxes around. It was incredibly sweet and heartwarming," said Ehrlich.
Ehrlich said the flood also forced the store to pause its online activities. They had nothing to package mail orders and stopped promoting products.
"In the end, we went out for a few weeks with hardly any sales. We still have to pay for all our employees, our rent, our overheads, new books that we put out," he said. "Everything just kind of came to a halt. And it's still pretty scary. We still don't really know how we're going to pay our bills this month."
While the exact financial losses are not yet known, Ehrlich said he is incredibly grateful to the old clients and strangers who got them to this point.
"I just really appreciate it. I think people just know we're a small independent operation and we don't have the resources of a Barnes & Noble or Amazon."
Thanks for reading TBEN NEWS.
Create your free account or log in
for more features.