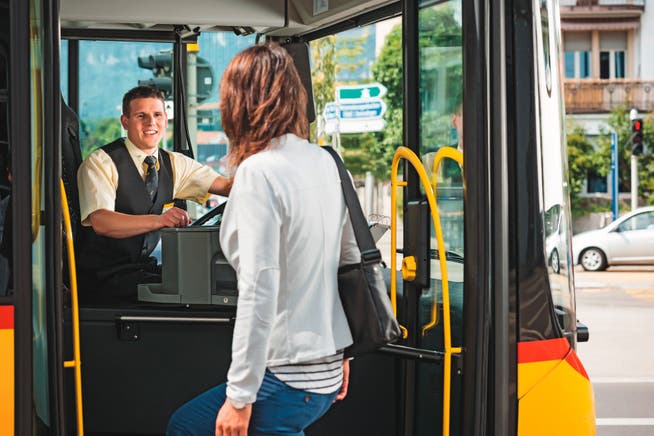 No more cash: Postbus wants to ban notes and coins from the buses
The largest bus company in Switzerland is planning to move away from cash. In the future, tickets will no longer be bought from the bus drivers, but from mini machines in the vehicles and at points of sale. This should be contactless – and without cash.
"Commercially, cash is actually nonsense": In an interview with this newspaper in May, Postbus boss Christian Plüss made it clear what he thinks of paying for tickets with notes and coins. It is not much. Handling cash on buses is expensive and carries a risk of theft. In addition, a large proportion of customers use a subscription or other channels anyway.