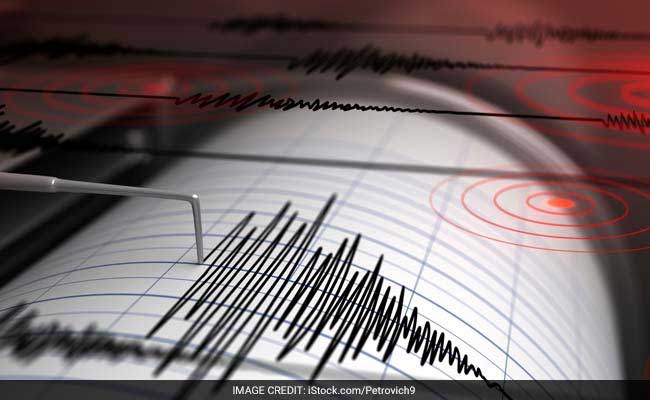 Campbell Bay (Andaman and Nicobar):
A magnitude 5.2 earthquake struck Friday night near Campbell Bay in the Andaman and Nicobar Islands, according to the National Seismological Center (NCS).
The tremors were felt around 8:35 p.m. at a depth of 63 kilometers.
"Earthquake of magnitude: 5.2, occurred on 09-24-2021, 8:34:27 PM IST, Lat: 9.22 and Long: 93.92, Depth: 63 km, Location: 246 km north of Campbell Bay, Andaman and Nicobar Island, "the National Seismological Center said in a tweet.
The Andaman and Nicobar Islands are prone to frequent earthquakes.
Earlier on September 22, an earthquake of magnitude 3.9 on the Richter scale rocked the islands.
.