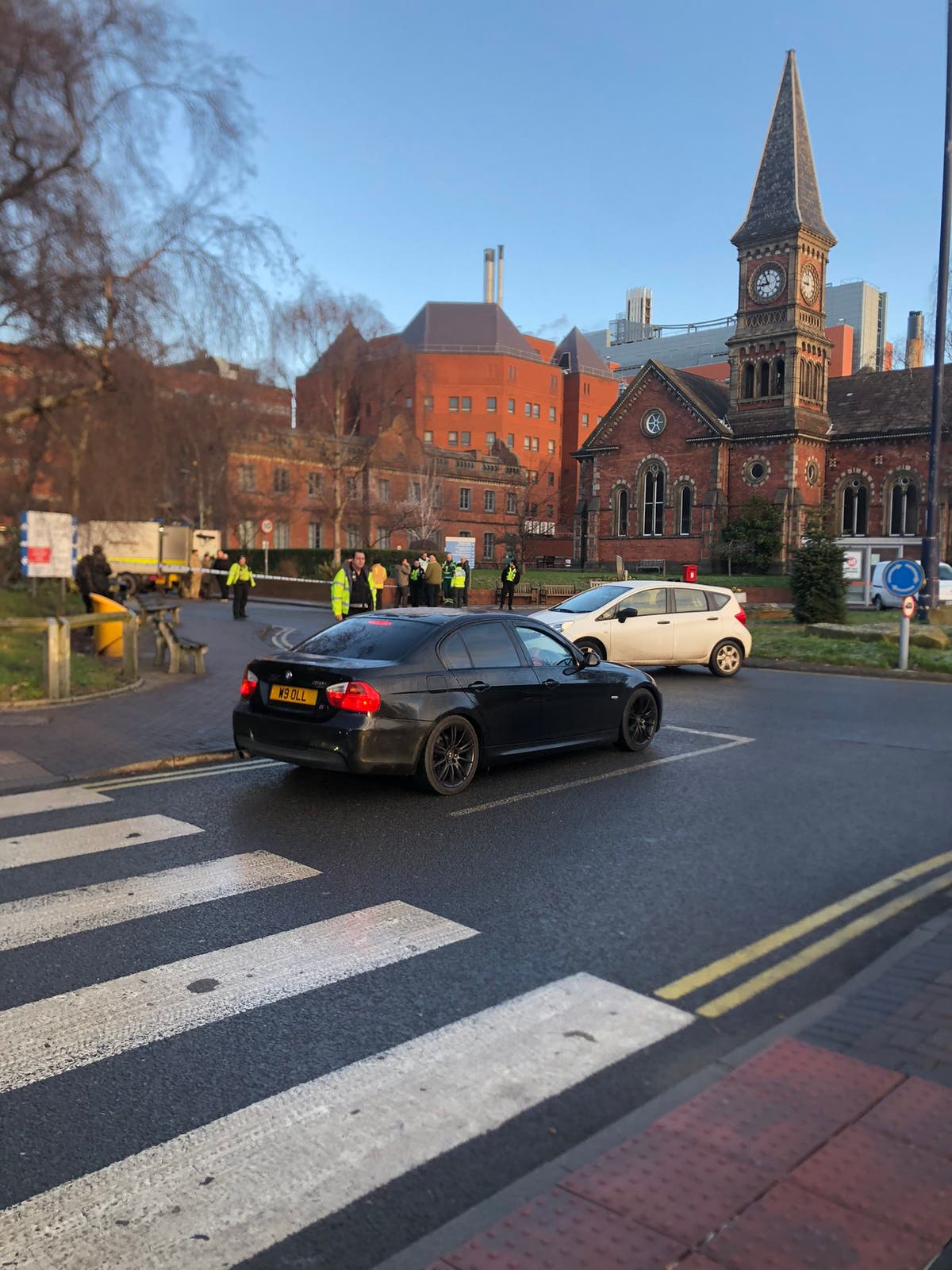 A hospital in Leeds has been evacuated after a suspicious package was found.
The public has been warned to stay away from St James's Hospital in Leeds by West Yorkshire Police, who are investigating a "suspicious package" with the Explosive Ordnance Disposal Service.
Officers and an explosives disposal squad are at the hospital where staff have reportedly been told to stay away from windows for safety reasons. West Yorkshire Police have asked people to avoid the entrance to the Gledhow Wing at this time.
Officers are working with the military who are on site to make an assessment. There are reports that the first response to the incident was in the early hours of the morning.
A 27-year-old has now been arrested in connection with the incident.
Officers said some people in the immediate area have been evacuated for safety reasons.
A spokesman for West Yorkshire Anti-Terrorism Police added: "Due to the nature of the incident, CTP North East has deployed resources with access to specialist capabilities to establish the full circumstances surrounding the incident.
"The emergency room at St James's remains open and patients are asked to attend outpatient appointments as normal unless otherwise contacted."
The statement continued: "Emergency services are currently dealing with a suspicious package incident outside the Gledhow Wing at St James's Hospital, in Beckett Street, Leeds.
"As a precautionary measure for public safety, a cordon has been placed.
"Officers are liaising with army specialists on site to make an assessment in accordance with normal procedures.
"People are being asked to avoid the Gledhow wing entrance at this time."
The Gledhow Wing, about a mile from Leeds city centre, houses most of the maternity services at St James's Hospital, including the antenatal clinic, pregnancy screening center and delivery room. It also includes wards for respiratory and bereavement services.