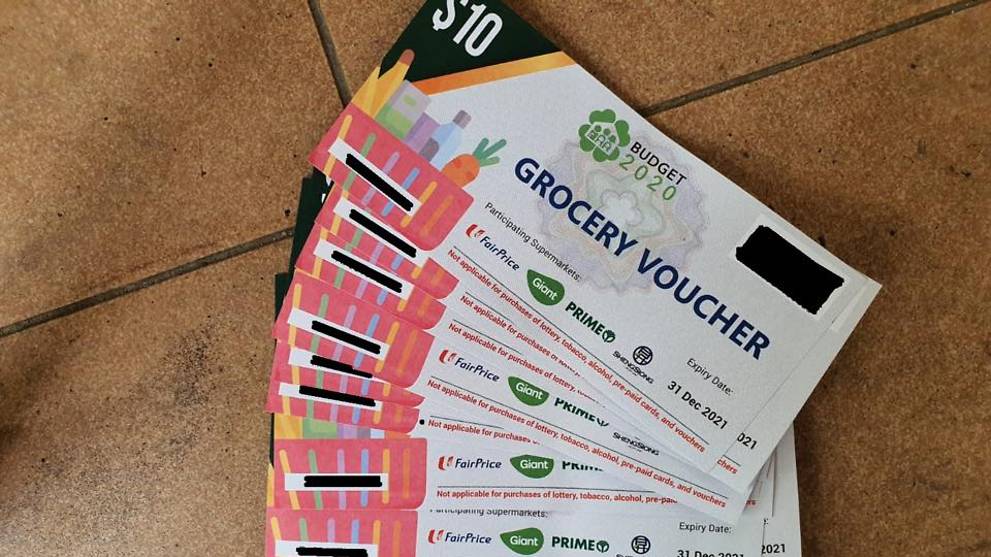 SINGAPORE: A 46-year-old man was arrested on Thursday, October 29, for stealing budget 2020 grocery vouchers from mailboxes in Marine Terrace.
In a press release, Singapore Police said they received a report on October 14, suspecting that budget 2020 grocery vouchers were stolen from mailboxes in a residential block along Marine Terrace.
Officers from the Bedok Police Division arrested the man on October 29.
He is also believed to be involved in similar cases of theft in the surrounding area.
The man will be charged in court on Friday. If convicted, he could face a jail term of up to three years, a fine, or both.
There has been a recent spate of thefts and subsequent arrests for the theft of budget 2020 grocery vouchers from letterboxes in residential blocks across Singapore.
On October 17, police said 14 people had been arrested for the thefts, two days after announcing seven arrests.
"These cases are unrelated and opportunistic in nature," the SPF said at the time.
"Police have also received similar reports in other residential developments and we are stepping up our efforts to apprehend the perpetrators and bring them to justice."
Police added that people should call them immediately if they see someone suspicious loitering near the mailboxes.
Members of the public who are eligible for Budget 2020 Grocery Vouchers are encouraged to collect their vouchers from their mailbox as soon as possible. They should also make sure their mailboxes are secure at all times, police said.
They added that members of the public who suspect their coupons have been stolen, should immediately file a police report and contact the grocery coupon hotline at 1-800-2222-888 to request that the coupons be canceled and replaced.
.