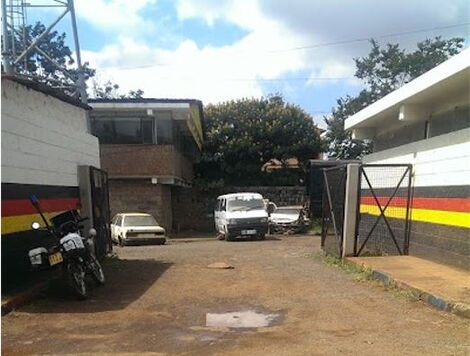 A daring man, identified as Nurdin Ibrahim, reportedly stormed Eastleigh Police Station and threatened to kill a police officer.
However, Nurdin's mission on Monday, November 7, was cut short when a contingent of police officers easily arrested him and placed him in jail.
According to Corporal Ahmed Abdisalam Adan, Ibrahim came to the station and then started making "unfounded" demands.
The situation spiraled out of control when Ibrahim threatened to kill police officers in the station.
An undated photo of the entrance to Kiambu Police Station.
File
The 2 p.m. incident shocked other members of the public who had visited the station to search for police forces.
Officers at Eastleigh Police Station accused Ibrahim of threatening to kill people and then fled to Somalia.
In particular, Ibrahim reportedly held a grudge against Corporal Ahmed Abdisalam Adan, who has been serving at the station for some time.
Ibrahim accused Adan of interfering with his job at a company providing private security services in the Eastleigh area.
It is reported that Ibrahim then grabbed Adan by the neck and wrestled him before other officers intervened and arrested him.
Ibrahim was summoned to court on Tuesday, November 8, for threatening and assaulting a uniformed officer.
Ibrahim denied the charges for Chief Magistrate Hellen Okwany at Makadara Law Courts and pleaded for lenient bail and bail.
However, the state rejected his prayers and reminded the judge that the suspect threatened a police officer in a police station and that another case of assault is under investigation.
Okwany will rule on the bail and bail application on Wednesday, November 9.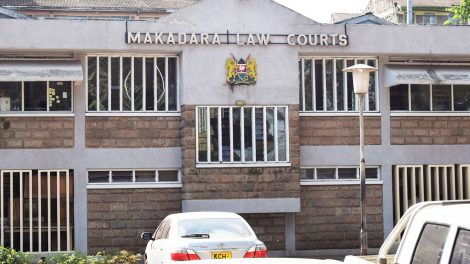 Man lies outside Makadara Law Courts in Nairobi after collapsing moments before the hearing on Thursday, August 6, 2020.
Twitter
to arrest