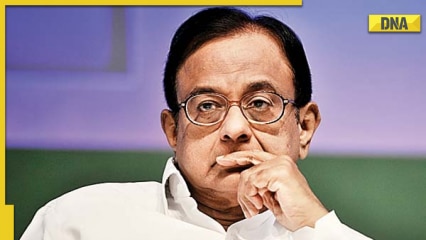 Senior Congress leader P Chidambaram took a dig at Finance Minister Nirmala Sitharaman Friday for calling the 1991 economic reforms "half-baked", saying that "thank goodness" Manmohan Singh did not serve "overcooked and unpalatable foods" such as demonetization, multiple tariffs. GST and "wild taxes" on petrol and diesel.
Speaking at an event hosted by Hindi Vivek Magazine, Sitharaman said on Thursday that the 1991 economic reforms implemented by the then Congress government were "aadhe-adhure reforms" (half-baked reforms), in which the economy did not function properly. way was opened way, but according to the restrictions imposed by the IMF.
Singh was finance minister in 1991 in the government of PV Narasimha Rao.
Commenting on her comments, Chidamabaram said, "Thank goodness Dr. Manmohan Singh has not served overcooked and unpalatable foods such as demonetization, multiple GST and high taxes on petrol and diesel."
"We thank the FM for revealing that she has taken bakery and cooking courses at the university," said the former finance minister.
Returning to Chidambaram, BJP's IT department in charge, Amit Malviya, said the reforms in 1991 were really half-baked because they were driven out of "compulsion" and not out of "belief" or a desire to reform.
"Congress economic policies in the first four decades led to a situation where we had to sell and pledge our gold to fund our expenses! It was under Atal Ji when reforms like the new telecom policy, FRBM, various market reforms, NHAI, Idea or GST were conceived, out of 'belief'," Malviya said.
"Congress was and always will be a chat bar with no real intention to make decisions. You are the face of that incompetence," he said in a response to Chidambaram.
In her comments, Sitharaman had said that no progress was made until Atal Bihari Vajpayee of the BJP became the prime minister and that his focus on infrastructure construction, roads and mobile telephony helped us a lot.
READ | 'India faces highest unemployment rate in 45 years': Rahul Gandhi lashes out at center during Bharat Jodo Yatra