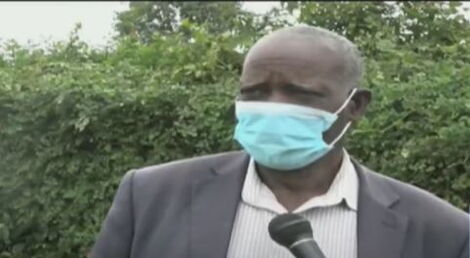 Days after David Maraga retired as the country's chief justice, his brother James Maraga now says the government should consider appointing the senior judge for another appointment.
"If an opportunity presents itself, the government can consider him and appoint him to another role," he said in an interview on Wednesday January 13.
Maraga's family members said they were proud of the former chief justice for demonstrating diligence and integrity in his work despite the challenges he faced as head of the judicial branch of the government.
James Maraga, brother of ex-CJ David Maraga, speaking in an interview
Youtube
In his final days in office, CJ Maraga opened up about his retirement plans, noting that he would be leaving Nairobi to retire to Nakuru, a city he described as having a special place in his heart.
"I plan to retire here in Nakuru where I practiced law for 25 years before becoming a judge," he explained on Friday December 4th.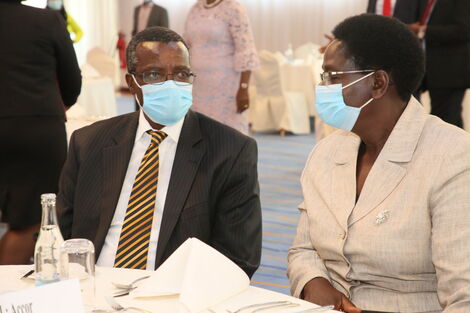 Retired Chief Justice David Maraga with his wife at the Celebratory Luncheon with Governors on January 13, 2021
File
Maraga, however, said he looked forward to a quiet retirement.
His predecessor, ex-CJ Willy Mutunga, has won local and international appointments since leaving the bench.
In June 2016, Commonwealth Secretary General Rt. Hon. Patricia Scotland has appointed Mutunga Special Envoy to the Maldives to help with the constitutional and political transition.
"The overarching mandate is to support a sustainable political dialogue process leading to a stronger climate of pluralism and inclusive elections in 2018, and to encourage the strengthening of democratic institutions and culture in the Maldives," he noted. at the time.
Two years later, Mutunga was unveiled as the Kenya Revenue Authority (KRA) Tax Ambassador.
As ambassador, Mutunga was to advocate for the good management of public funds and the payment of taxes as a patriotic duty.
In May 2019, Mutunga was appointed to an ad hoc committee of the board by the Capital Markets Authority to determine the allegations contained in an insider trading case.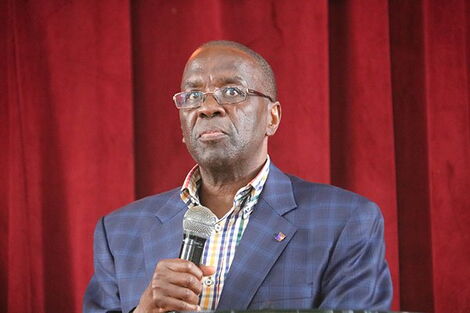 Former Chief Justice Willy Mutunga addresses students during a public lecture on January 29, 2020 at the Methodist University of Kenya.
File