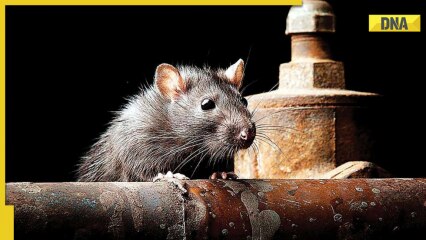 Rats "ate" more than 500 kg of marijuana seized and kept in the warehouses of the Shergarh and Highway police station, according to a report given by the Mathura police to a special court under the Narcotic Drugs and Psychotropic Substances Act (1985) .
After the court ordered the Mathura police to provide the marijuana seized earlier this year in a case filed under the NDPS Act, a strange claim was filed.
"There is no place in the police station where the stored goods can be saved from the rats. The remaining [cannabis] of the huge shipment was destroyed by agents," the prosecutors told the court.
"The police have found it impossible to protect the substances kept in the said storage areas. The court has ordered the police to provide evidence in relation to the claim and has set November 26 as the next hearing," said Ranveer Singh, the special prosecutor.
In its November 18 decision, the court referred to a case handled by the Highway Police Department in which 195 kg of discovered marijuana was destroyed by rats, according to the government's legal representative.
"Under the direction of the court, the Mathura SSP directed the CO refinery to conduct an investigation, but no marijuana was recovered," the court order said.
Mathura Police said in its clarification to the court: "Because they are small, rats are not afraid of the police. SHOs cannot be experts in solving every problem."
In May 2022, three men were arrested in Mathura while smuggling weed in a truck. A truck carrying 386 kg of marijuana hidden in millet sacks was stopped in Jatwari village of Shergarh region. The three suspects were taken to prison by a judge after being booked under the NDPS Act.
The police were told by the court to hand over the marijuana they found. Shergarh SHO informed the court that "rats ate the weed", which was sealed in packets and stored in the warehouse. "There is no safe place at the police station to store the 'meal' and protect it from rats," the SHO said. had said.