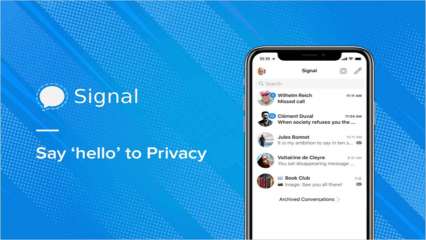 The popular messaging app Brian Acton, co-founder of Signal, was born in February 1972 in Michigan, United States. In 1994 he graduated in Computer Science from Stanford University. Acton, who is also executive chairman of the Signal Foundation, co-founded Signal with MoxieMarlinspike in 2018.
Notably, Acton co-founded Whatsapp with Jan Koum before selling it to Facebook CEO Mark Zuckerberg for $ 19 billion in 2014. In September 2017, Acton left WhatsApp to create the Signal Foundation.
Surprisingly, it was rejected by big tech companies like Twitter and Facebook, before launching Whatsapp.
According to Acton, Signal is an independent, nonprofit organization whose development is supported by grants and donations. Acton said Singal is not tied to any major tech company.
It is to be noted that the latest Whatsapp privacy policy has forced several users across the world including India to switch to other applications which will ensure more secure messaging service.
Whatsapp has updated its privacy policy insisting on users to agree to its latest terms, otherwise they can delete the user's account after February 8, the latest regulations caused the dissatisfaction of many users. On the other hand, people have found their alternative and widely choose Signal app.
Acton said that in addition to features like " disappearing messages " (which WhatsApp also offers), Signal has full encryption – this includes metadata, which is data that helps servers identify, among other things, the place, time and date of the messages. This means that if someone hacks your Signal account, the hacker will not be able to see your private messages, but will only have access to distorted alphanumeric strings. Whatsapp provides the same encryption, but, for now, also tracks some data, such as IP addresses.
"I think Signal's absolute score above WhatsApp is in the privacy category. You see it in the app's 'privacy label' … you see it in the way we build the product. We have privacy features like 'disappearing messages' (and also) everything is encrypted, including your metadata, "Acton observed.
He added: "I think it's pretty easy to say it's privacy first (for Signal) and that's why people (say) – 'should I use Signal or should I use WhatsApp or whatever, "
Meanwhile, WhatsApp has addressed this issue, stating that "WhatsApp cannot see your private messages or hear your calls and neither can Facebook: every private message, photo, video, voicemail and document you send. to your friends, family and colleagues. Collaborators in one-on-one or group chats are protected by end-to-end encryption. They stay between you. "
.